8 Times Priyanka Chopra Made India Proud
*Cries happy tears*
The world is in love with Priyanka Chopra! And why shouldn't it be? She has slayed at every step of the way. Here are some of the moments when Pee Cee made India proud, Internationally, and we couldn't be happier.
1. When she was crowned Miss World.
Let's start from the beginning, Priyanka came in with a bang to the Indian film industry after being crowned Miss World. And we've all loved her ever since.
2. When she became the first Indian face of Guess!
Not all of you know this but Priyanka became the first Indian to represent Guess in 2013.
3. When she took USA by storm with her music.
She actually collaborated with HUGE musical superstars like Will.I.Am and Pitbull for her hit songs 'In My City' and 'Exotic'- which we're sure you're all familiar with.
4. When she won an award for 'Quantico'.
Clearly Hollywood loved her too when they awarded her the People's Choice Award for 'Favourite Actress in a New TV Series'. And not just one award, but TWO! For last year and this year.
5. When she was chosen to feature in 'Baywatch'.
PC is going to appear in a Hollywood film! She's got the lead role as a villain in the movie 'Baywatch'. But that's not the only perk, her co-stars are Dwayne Johnson and Zac Efron!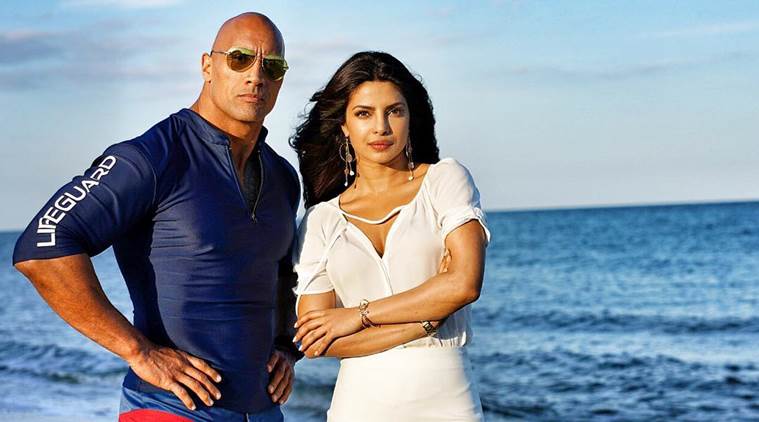 6. When she was invited to the Oscars.
She didn't just attend the Oscars, she literally stole the show when she made it to the Best Dressed Celebs list, both this year and last year! AND, she presented an award at the 2016 Oscars, which hardly many Indians get to do.
7. When she slayed on Hollywood talk-shows.
The Tonight Show with Jimmy Fallon and The Ellen Degeneres Show are HUGE in America, and to be invited to the shows is such a big thing! She made the whole audience fall in love with her with her witty comebacks and chicken-wing eating contest.
8. When she received the Padma Shri.
All her efforts and talents were appreciated when she was awarded the Padma Shri by Pranab Mukherji! She totally deserved it.