1. Aries (March 21-April 19)
Ambar (Salaam Namaste)
Ruled by their ambition and enthusiasm, the Arian is full of energy, and brimming with dynamism and courage. More often than not, they are stubborn and impulsive, and end up taking rash decisions, which they later regret. Just like Ambar, who is unbelievably attractive and doesn't refrain from speaking her mind on her talk show in Salaam Namaste. She is head-strong, leaves her home to study and work independently in Australia, when her family doesn't agree with her. She is bold enough to carry her baby, even without the support of her beau, and is the epitome of self-reliance!
2. Taurus (April 20-May 20)
Meghna (Fashion)
If this zodiac sign has thought of something in their head, it is next-to-impossible to change their mind. They are stubborn and hard to manipulate, but fiercely secure and loyal people simultaneously. A tough exterior on the outside and shielding a warm soul on the inside – Meghna from Fashion best describes the Taurus sign. She is ambitious, stubborn about her unconventional goal, and bounced back perfectly after facing a hard reality check in her vocation. She is patient, which is a typical Taurean trait, and carves her way to success in the end, with her feet firmly rooted to the ground.
3. Gemini (May 21-June 20)
Mili (Khoobsurat)
Friendly, funny, and eager for novelties, Geminis absolutely detest a dull and monotonous life! They are utterly humorous, fun-loving, and multitalented, especially at doing more than one thing at a time. Thanks to their dual personality, they have a whole other quiet and low-key aspect to their personality, which can take over anytime. Mili's character in Khoobsurat was endearing, yet a bit in your face which is how a Gemini usually is. She quickly adjusts to the royal lifestyle, and adds her own personality to everything in that dull palace, eventually winning everyone's heart.
4. Cancer (June 21-July 22)
Meera (Cocktail)
A nurturer, to whom caring for and looking after anybody comes naturally – enter Meera! Just like Meera in Cocktail, Cancerians are the BFF in your life, on whom you can always rely on, whether it's with a secret, or with having your back. On realising that she was ruining her best friend's love life, she immediately withdraws, which is a typical Cancer trait. Conservative in nature, and unwilling for change and adventure, Meera's character best resembles this zodiac sign.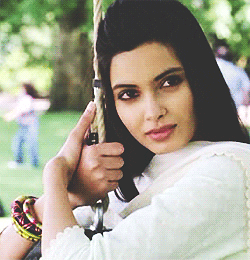 5. Leo (July 23-August 22)
Pooja aka Poo (Kabhi Khushi Kabhi Gham)
When you're a Leo, 'It's raining men, Hallelujah!' No other Bollywood character describes the Leo lioness as well as Poo from K3G. A combo of fierceness and optimism with oozing confidence, coupled with a topping of "good looks, good looks and good looks."
Pooja aka Poo is a badass leader, with zero trace of shyness in her blood. Leos are surrounded by a number of followers who crave their company, and they love that attention, yes, every bit of it! They don't mind spending on genuine luxuries for themselves (did you look at Poo's bedroom?!), but they are equally generous with their loved ones, and never think twice before going any mile for someone they really care about. 6. Virgo (August 23-September 22)
Aisha (Wake Up Sid)
A practical, organized and level-headed person, taking decisions was a cakewalk for her. Aisha's character in Wake Up Side was a true Virgo personality, who takes a dilapidated studio apartment and converts it into a warm home. Not one of those who let their emotions cover up their analytical mind, they're the best companion anyone can get to have a 3 a.m. conversation with (just like Sid finds his best friend and confidante in her). Virgos are mature and reliable, who crave independence – and Aisha was just that.
7. Libra (September 23-October 22)
Geet (Jab We Met)
A social butterfly who easily wins everyone's hearts with her smooth talking skills, and fantasy world, Geet's character from Jab We Met is like a breath of fresh air. Just like her, Librans too, are easy going people who hate conflict and love to enjoy every moment of their life. But they have problems in making fundamental decisions in their eternal quest to find a 'balanced' solution, just like Geet makes incorrect choices in life. The rational wheels of their mind start to churn out, only when their wrong decisions force them to regret.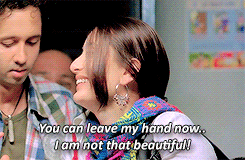 8. Scorpio (October 23-November 21)
Veronica (Cocktail)
Mysterious and intense – two words that best describe Veronica from Cocktail and this zodiac sign! Just like Veronica is bold, and takes the first move in love, Scorpions too are bold, passionate, edgy and persistent to do whatever it takes to accomplish something they yearn for. Veronica is loaded with tons of defensive and wavering emotions, hallmark of the Scorpion zodiac sign. But they forgive easily, especially if it is to get back a friend.
9. Sagittarius (November 22-December 21)
Akira (Jab Tak Hai Jaan)
Akira's character in Jab Tak Hai Jaan was the epitome of spontaneity, and is without a doubt the best fit for the fun-loving Sagittarius who is like a reckless bird that cannot be caged!
Akira is earnest, lives in the moment, and doesn't plan life; rather lives it as it comes – brimming with excitement, and enthusiasm. Even if a Sagittarian gets emotional or has a heart-break, they will conceal it, and quickly move on to greater things in life.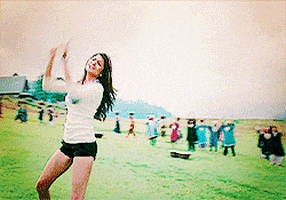 10. Capricorn (December 22-January 19)
Ananya (2 States)
We all fell in love with Ananya in 2 States – an attractive yet grounded, mature and independent individual, who has a high self-esteem and an impressive drive for success. In short, a typical Capricorn. Ananya is sorted, and has high standards when it comes to her man's success, but doesn't let that define her. A Capricorn's elegance is their most prized possession, and they don't get swooning over fake compliments. Neither will they ever back down at giving anybody a harsh reality check, just like Ananya does when she shows the unaccomplished groom his actual place, at his own wedding!
11. Aquarius (January 20-February 18)
Meeta (Hasee Toh Phasee)
The Aquarius is a spontaneous creature, with a progressively advanced brain and a kind-hearted soul, who can sometimes be aloof and unemotional. Meeta, the runaway scientist in Hasee Toh Phasee, is a true Aquarian, who chooses an unconventional path for herself and is unrelentlessly quirky in her own way, without giving a damn about what others think of her. She craves intellectual stimulation, and is immersed in her own little world to find it – a trait, typical of Aquarius.
12. Pisces (February 19-March 20)
Kiara (Dear Zindagi)
Innocently adorable, with a childlike innocence about her, Kiara from Dear Zindagi is representative of the Pisces sign. She is extremely compassionate and loyal for people she cared about, like her friends and her brother, and was more than willing to burn herself to give warmth to others. A Piscean is extremely vulnerable, and at the peak of their emotions, ranging from ecstatic to miserable in a single moment! But, just like Kiara who ultimately learns to see the beauty in every simple thing in life. Pisces love to see the brighter side of life, and are born dreamers.