1. Varun Dhawan
Varun Dhawan is in a steady relationship with Natasha Dalal for many years. A designer by profession, Natasha managed to stay out of the media glare for sometime. But, the photographers spotted the couple in different parts of the city for events and dinners quite frequently and the cat came out of the bag. Although, Varun refuses to divulge any details about his relationship, he has admitted to being committed. Natasha is a regular at all family dinners hosted by the Dhawans. And she flew all the way to London to be with Varun on his birthday.
2. Imran Khan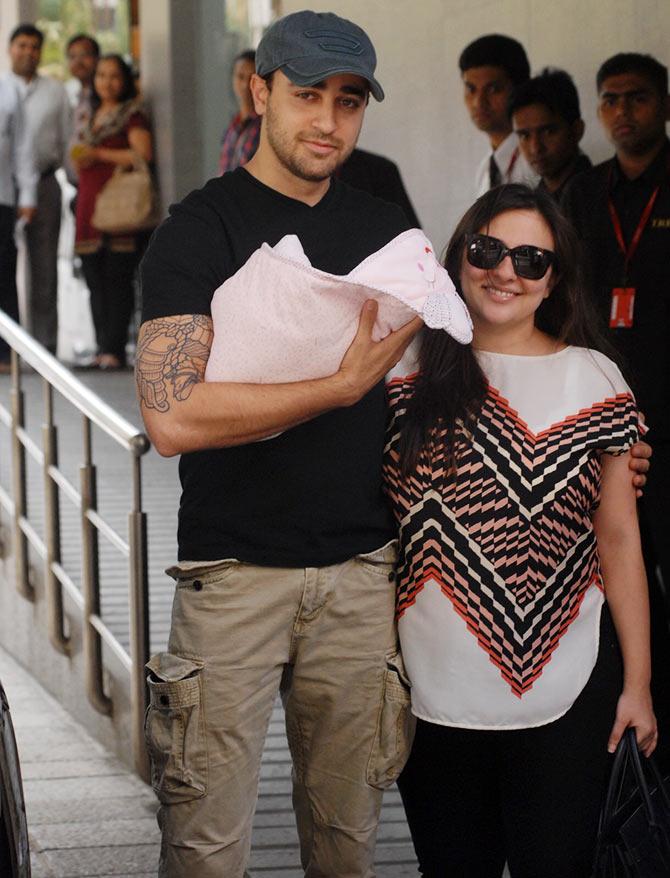 Imran started dating Avantika Malik at the age of 19. The two were together for 10 years and also lived together before tying the knot. Imran decided to get married early in his career and made no attempt to hide it from the media. The Bollywood glitter life made no difference to his love for Avantika.
3. John Abraham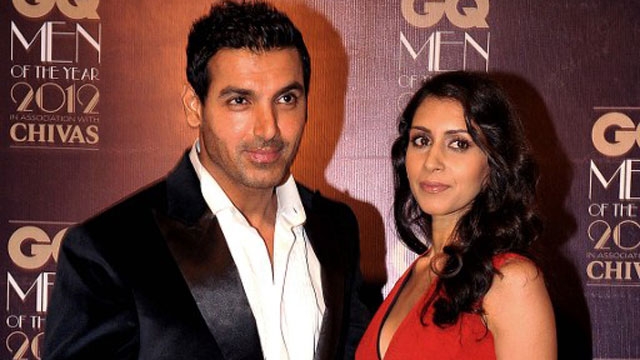 John met Priya Runchal, an investment banker, in a gym in Bandra in 2010. They were later introduced in 2011 by a common friend after John's break up with Bipasha Basu. Their wedding was a surprise for the fans since nobody was expecting John to take the plunge so quickly. But, let's just say when it's something real, you just know.
4. Neil Nitin Mukesh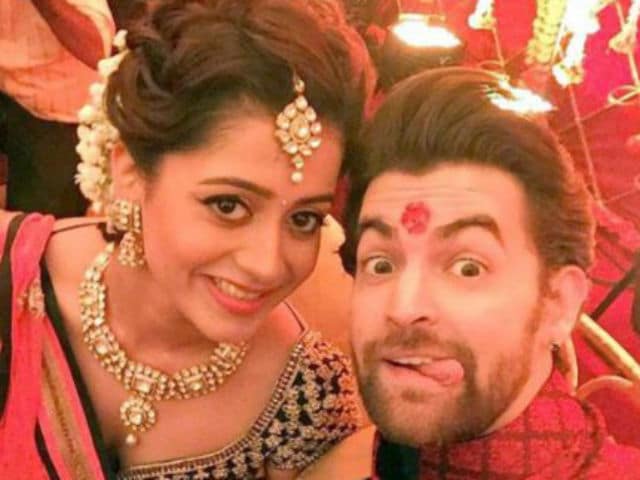 Neil found the love of his life Rukmini through an arranged marriage setup. He spoke to a leading daily and said, "Even I thought I will find someone on my own. But the most beautiful thing about an arranged marriage is, love is inevitable if you find the right girl. I have been hoping to find someone for the last two-three years; even mom and dad have been talking about it for so long. Suddenly, on the first day of Ganpati, a common family friend mentioned Rukmini. I was supposed to fly to Sri Lanka for a show and was not even serious about it. But my father insisted that I meet her. And when I met her, I knew that she was the one".
5. Shahid Kapoor
After trying to find a partner within the industry and going through some unsuccessful relationships, Shahid decided to resort to arrange marriage route. He was open to meeting girls suggested by his parents and voila, they found Mira.
6. Madhuri Dixit
The whole country was shocked when Madhuri announced the news of her wedding to Dr. Nene and moving to USA. It was said that Ajit Dixit, her brother requested her to meet Dr. Nene, who was his close friend, and she agreed. The meeting was successful, coz they starting meeting more often to get to know each other better. After three months of a steady relationship, the two decided to get married.
7. Vivek Oberoi
Vivek shared that he was in no mood to meet Priyanka and even tried to escape the meeting. But, everything happens when it needs to happen. For Vivek it was love at first sight. He met Priyanka in Florence and a short walk through the cobbled street was enough to make him realize his love. He said,"I told Priyanka that if I decided to get married to someone it would be her. We met on July 4, got engaged on Sep 7 and got married on Oct 29. My mom, of course, reminded me about my one-year plans but I just needed to be with her. Priyanka would often tease me saying she did not know who I was getting married to as I had not formally proposed to her till then."
8. George Clooney
George confessed that in about three days he knew Amal was the one for him. In an interaction with Access Hollywood, he said,"I mean, I knew when I met her that she was so extraordinary and special. And then I wondered if I'd ever get a chance to date her."
9. Prince William
Prince William and Kate Middleton and their royal love story made the whole world curious. Their wedding was televised and needless to say the TRP ratings went through the roof.