7 Celebrities Who Wear Gemstones to Better Their Luck
And what each of those stones signify.
While there is a mixed review amongst people of the Vedic gemstones, and their influence on the astrological stars, one cannot absolutely deny that a large chunk of the population believes in its effect on their lives. Bollywood's biggest celebs are quite superstitious for that matter, and undertake several activities especially before a film's release to guarantee its success.
Here are a few celebs who actually believe in the power of it, and have been seen sporting various gemstones to ensure the presence of luck, and good health in their lives!
1. Amitabh Bachchan - Blue Sapphire and Colombian Emerald
It is believed that people who wear the sapphire stone are showered with success, and protected from foes, and negativity. Mr. Bachchan has been seen sporting two sapphire rings—one supposedly belonging to his father, and the other purchased by himself. His rings are valued in crores, owing to their authentic origin from Jammu and Kashmir. Not just that, he also wears the Colombian emerald in his pinky finger. The combination is supposed to be astrologically very significant, and has helped him in alleviating his health.
2. Kareena Kapoor Khan - Pearl and Red Coral
In a lot of her movies, Kareena has been spotted wearing these two rings, and one might wonder if she actually believes in their astrological powers, or is it just a whimsical fancy. The pearl is worn by people who wish to curb their aggressive nature, and be more calm while the red coral ring is a healer. It also protects from negative energies, and thoughts. Considering how Kareena has evolved as a person, we totes feel that the rings are good for her!
3. Aishwarya Rai Bachchan - Blue Sapphire, Opal and Diamond
Just like daddy-in-law, Aishwarya too dons a blue sapphire gemstone, along with an opal and a diamond ring. Someone who also experienced a series of highs and lows in life, she probably resorted to these gemstones to settle her life a bit. Considering her happily settled marital bliss, and sorted professional front, looks like the rings did work their magic in her life.
4. Ajay Devgn - Yellow Sapphire and Pearl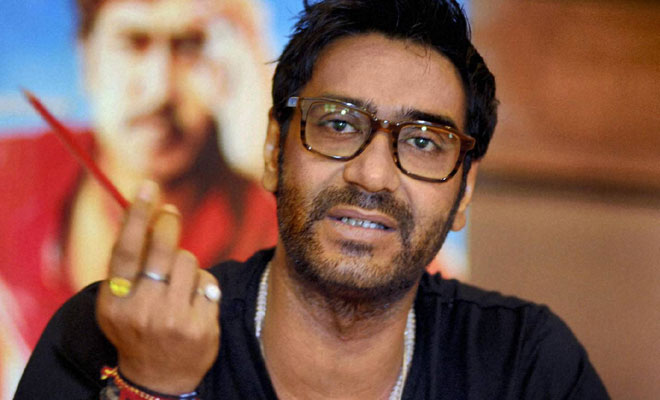 Just because he plays adrenaline-pumped, bad-*ss roles in his movies, doesn't mean he is the same in IRL! Ajay derives his peace of mind from his yellow sapphire and pearl gemstones. Yellow sapphire is the flag-bearer of good fortune, and also enhances the wearer's decision making abilities. Teaming that with a pearl helps the person's spiritual evolution—all together helping in clarity, and peace of mind. Well, now we know!
5. Shilpa Shetty Kundra - Emerald
A failing professional graph, couple with a broken heart and a sad personal life, Shilpa Shetty was desperate for some good luck in life. On her mother's advice, she started wearing an emerald ring on her little finger, and after that—there was no looking back! She got married to one of the most affluent men in the country, and her businesses also flourished. She became a global face, and has never been happier in life.
6. Salman Khan - Turquoise
Whether you're a die-hard fan, or couldn't care less about him–we're sure you haven't missed the iconic silver bracelet with a turquoise gemstone that Salman Khan always wears. That bracelet was gifted to him by his father, Salim Khan, and is evidently very close to his heart. Turquoise is known for warding off evil-luck and bring in good fortune in the life of the person who wears it. Well, we've got no doubts about that as far as Salman is concerned!
7. Ekta Kapoor -Yellow Sapphire, Emerald, Diamond, and Cora
Boy, that list is prettyyy long! But TBH, we're not surprised. From her obsession with TV serial names that begin with the letter 'K', to her huge collection of gemstones—Ekta Kapoor is not shy when it comes to admitting her superstitious beliefs. Considering the fame she has received, and how successfully (albeit via cringe-worthy serials) she has changed the face of Indian Television, along with producing some blockbuster films—she is on a rampage to fame and recognition. Fearless, and deriving her energy from the many gemstones she dons, Ekta Kapoor sure has a daunting personality!