Known for her sassy wit and snarky AF retorts to controversies or remarks about her by rival actors, Kareena Kapoor is one helluva entertainer, especially when it comes to interviews.
She doesn't believe in being politically correct—a road walked on by most celebs when they are gracing popular chat shows–which has often landed her in quite a pickle. But, her absolute unapologetic self is what further endears her to her fans, and they can never stop raving about her, or her family! (remember her cute lil munchkin Taimur?)
In this explosive throwback interview with Filmfare, Kareena goes no-holds barred with brazen assurance about her alleged affair with Hrithik Roshan, her take on dating married men, and her views about marriage itself, at a time when she was single.
When Kareena was quizzed about rumours surrounding her alleged romance with her hot co-star Hrithik Roshan, she went all defensive, clearly rubbishing all rumours.
"Please give me a break. I am neither besotted with married men nor will I have affairs with them. Married men would be detrimental to my career. Ask the producers, directors and distributors why all of them are hell-bent on signing Duggu (Hrithik Roshan) and me together. Quite obviously because we are a hot pair. So there."
She was pretty open about not being attracted to Hrithik at all, and even went on to say that her co-stars do not distract her, she is there to act. Ironical now eh?
The topic moved onto marriage, and infidelity and boy did Kareena have a lot to say on that! She said, "Yes, no married men for me. But why is infidelity being made such an issue? Men cheat on their women, that's as old as the hills. It's possible for a man to love more than one woman. But hey, it's possible for a woman to be in love with more than one man too. That is fair and square. But what frustrates me is when men don't own up to the women they love. Men can be quite gutless."
Stemming from the infidelity debate, Kareena was asked how would she distinguish love and attraction. To which she replied, "There's a difference between love and attraction. I wouldn't like my man to cheat on me. Neither would I cheat on him. If I found out that my man's unfaithful, I'd slaughter him." Are you reading this Saif?
If her no-nonsense attitude wasn't evident enough here, you deffo need to read ahead! Looks like years ago, Kareena had no intentions of settling down soon, and cutely enough, had a crush on the Hollywood heart-throb Richard Gere. She was asked about her plans about marriage, and she was quick to reply. Well, obviously, this was wayyy before she knew she would fall head over heels in love with the Nawab of Pataudi.
"Soon..or maybe never. I will stick around for another five years. Then I will marry. Maybe I'll marry some rich NRI and have a brood of kids. Marriage is sacred, but I won't take nonsense from any man. If I'm not happy from within I'll snap out of it. Know, something? I wish I could marry Richard Gere."
To conclude, Kareena also opened up about her vulnerable side, and that was a refreshing break from the 'headstrong woman who doesn't give a f*ck'–we all force ourselves to be all the time.
"I've never let men come close to me. I am too scared. I can't handle the pain, the distractions, the heartache. It's always been women who have left a lasting impression. I am single because I am too crazy, I am too involved with my work. Maybe I intimidate men. In any case, I can't call up eligible men and ask them to go out with me."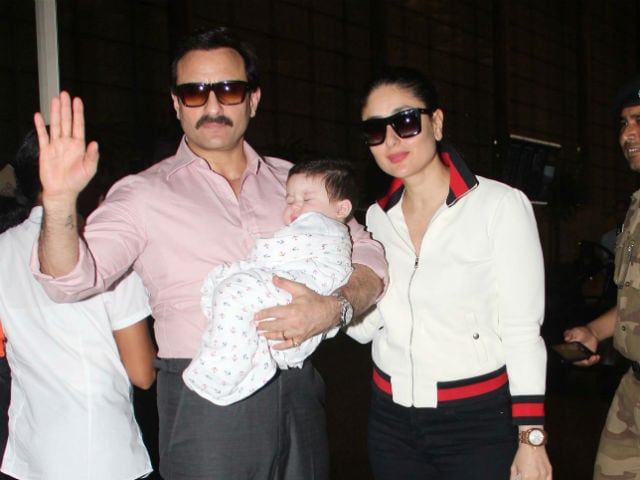 Ahh, old days! Honestly, considering how she has now opened up about her marriage with Saif, and even shared anecdotes from their relationship, revealing that it was she who approached him after falling for him on the sets of Tashan, it's clearly visible how she has defied her own statements, and changed so much as a person!
Do we judge her? No. Do we still love her? Hell YEAH!!!
Source: Filmibeat