Ranbir Kapoor's Bare-All Confession on His Break-up with Deepika Padukone, in This Throwback Interview
More mysteries unravelled in here.
Ranbir Kapoor and Deepika Padukone had a relationship that was the talk of the town, while they were dating and even when they parted ways. The two were very much in love, and fans could never get enough of raving over them. Deepika even got Ranbir's initials tattooed on her nape, but interestingly, she did not get it removed even after their very public breakup.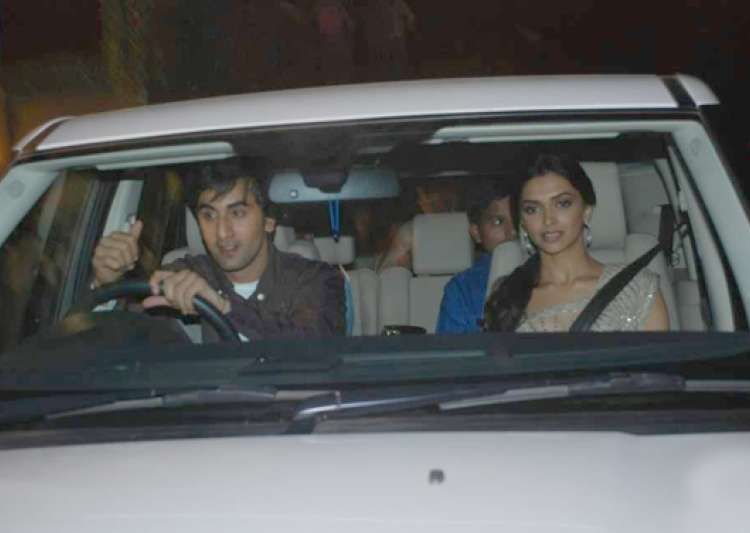 The two remained good friends and shared screen space even after their split, in Imtiaz Ali's Tamasha—and obviously, people loved to see them together.
Deepika publicly revealed that she has been in a terrible state of mind post her split with Ranbir who had reportedly cheated on her. What's more, Ranbir confessed to the same, in this old interview with a film magazine back in 2011—
"Yes, I have cheated, out of immaturity, out of inexperience, out of taking advantage of certain temptations, out of callousness. You realise it now, when you grow up and you value it more why be in a relationship, why be committed to someone when you cannot be committed?"
Obviously, this was right after he had broken up with DP, but before he had found solace in Katrina's company. Ranbir was pretty clear that he didn't want to jump into a relationship any time soon, and needed someone significant enough in his life.
"I've realised that now. That's why I don't want to jump into a relationship with anybody because…unless you have a special bond, a special equation with somebody, somebody who you can be committed to, somebody who can trust you, who you can respect—there's no point."
While many conjecture that their close friendship might be the reason behind Ranbir's breakup with Katrina Kaif, some others still wish too see these ex-flames reunite. Much like the time, when people believed it was actually Katrina with whom Ranbir had cheated on Deepika, during the time of their budding 'friendship' on the sets of Ajab Prem Ki Gazab Kahaani. To that, Ranbir just said,
"Infidelity is the deal breaker. Once it comes in, respect goes away, trust goes away and these are the pillars of a relationship you can't f*ck around with it."
It was commendable for a star-kid celeb to own up to his mistakes publicly, and this definitely endeared him not only to his fans, but probably even to Deepika, which is why they still seem to be best of friends, unlike his equation with his latest ex-flame, Katrina Kaif.
On his equation with Deepika, Ranbir confessed to a leading news channel—
"The amount of love I have for Deepika is like family. It's very warm, it's about care, about being proud of her. The facet of love, care and respect has changed but changed for the better. It's not your immature "I love her" kind of feeling. It's mature and that has come with age. Also, we have both positively moved on with our lives."
Rumours were rife that Katrina was insecure with Ranbir's rapport with Deepika, and that was probably a major issue that eventually led the duo to part ways. In an interview with a leading mag, Katrina couldn't have been more vocal about her feelings—
"I can't enforce my will on the people in my life. Their choices are their own. I may not be happy with them but I hope that as they mature or evolve, their choices will change."
Add to that, Ranbir's alleged cold feet about matrimony, drove a wedge between them which (as per sources) led them to call it quits. Katrina was quoted,
"My greatest fear is that if and when I get married and I am standing at the altar or the mandap, he may not love me completely. That he may not know his mind well enough to be making those commitments. The anticipation of heartbreak is my only fear."
While Ranbir and Deepika seemed to have evolved into a happier space altogether, things seem okay only up to a professional level for his relationship with Katrina Kaif. What we can say is, after all this, Ranbir sure must be a changed man, equipped with a lot of info on how to deal with relationship crisis!