9 years of togetherness, successful movies and an adorable li'l daughter Aaradhya, this pair sure give us #RelationshipGoals, every time we see them together. Be it their dazzling selves on the red carpet, or their candid moments on social media, or a courtesy of papparazzi—Aishwarya Rai and Abhishek Bachchan look sooo meant to be.
Being a celeb has its perks(say hello to fame), but it has its own share of baggage which is impossible to ignore. How often do we see celebs losing their cool during interviews, or shouting at the people behind flashing cameras for being too invasive? And let's not even talk about how many times the fan-crowd turns into an unruly mob, jeopardising the safety of these celebs.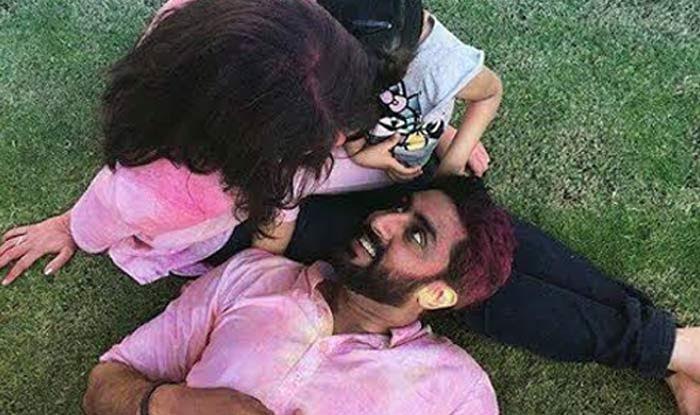 Baseless rumours, are also a stinky evil that comes with this life and often traumatises the celebs who get affected by their presence. For instance, few months ago when a video went viral showing discord and disharmony between Aishwarya and Abhishek hinting at the possibility of cracks in their marriage.
Apparently, cooking up of rumours for their own sake by tabloids and media channels is the bane of their existence, and many celebrities have started voicing their opinion against this malpractice which sabotages their peace and sanity.
On the same note, in an interview with a leading media house, Abhishek cleared the air on his supposed divorce, but not without giving the media a piece of his mind!
"I know what the truth is and I know how far to take the media seriously. I am not going to allow a third party to dictate to me and Aishwarya, how we should lead our lives. She knows how much I love her and I know how much she loves me. If you are going to misinterpret something for your own convenience, then go ahead. I am a public figure after all. And I cannot make the media happy all the time. My marriage and my life are not going to be dictated by what the media says. So it's really not an issue for me."
Soon after that, the couple could be seen walking hand-in-hand to another event and the rumours died down. This power couple who has graced the 'Oprah Winfrey Show' after their marriage, were touted as even more popular than Hollywood's muse (once!), Brad Pitt and Angelina Jolie, or as they were popularly called — Brangelina.
Well, we couldn't agree more, and are falling head over heels in love with this power couple, once again!