1. Though Ranbir's current love life is no secret, during his teenage years, he used to have a crush on Imran Khan's wife, Avantika Malik.
2. Ranbir was initially not inclined towards Tinseltown, but he always wanted to do a Pepsi commercial, and that's what drew him to the industry.
3. Ranbir has a habit of wearing mismatched socks.
4. As a child, Ranbir was terribly afraid of his father, Rishi Kapoor. Though the dad-son duo seem to get along pretty well now, this was not always the case. The bond between the father and son strengthened once Ranbir worked as Rishi's assistant director.
5.​ Ranbir is a massive foodie! Some of his favourites are crab from Mahesh Lunch Home, the Teesri and Bombay Duck from Gajalee. Let's not forget that Ranbir is a complete mama's boy and loves Neetu Singh's ​ bhindi, jungle mutton and paya​.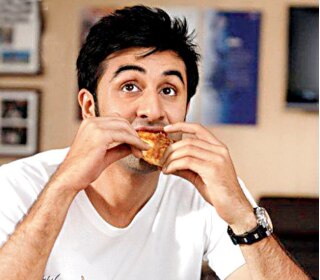 6. Ranbir was named after his grandfather Raj Kapoor, whose real name was Ranbir.
7. Ranbir's mother still gives him pocket money every week- INR 1,500 and still cuts his nails (erm, okay)!
8. When he was a child, Ranbir was once rushing to the bathroom and fell face down on the pot and got an inch long cut on his face.
9. Ranbir loves calculations! While driving, he adds the digits of the number plate of the car in front of him.
10. ​Ranbir suffers from a disease called Nasal Deviated Septum, which makes him talk and eat very fast.​
11. Ranbir is a big time Candy Crush addict.