From quirky, metrosexual red carpet outfits to his fun and casual T-shirts, Ranveer is always one step ahead of the game, thrilling the country with his cool (and sometimes uber-funny) looks. We put together a list of 10 times he wore the best T-shirts, giving us serious style goals!
The time he made us nostalgic by wearing this retro and fun 90's inspired Super Mario Bros tee.
2.When he literally wore his own face with this Bajirao Mastani promotional T-shirt. ​
3.When he looked SO far from geeky wearing this Geek logo T-shirt.

4. When he doused himself with kisses with this lip motif T-shirt. ​
5. This time he made it clear he doesn't give a rats *ss about anyone's opinion wearing a 'No F**Ks To Give' T-shirt.
6.When he promoted bestie Arjun Kapoor's movie wearing a Ka Ladka T-shirt.
7. This tongue in cheek T-shirt showing everyone a good time that says 'Cash humara aur Aish tumhari.'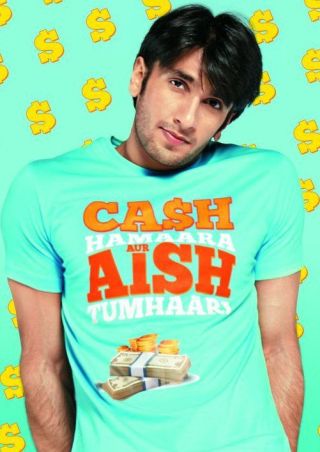 ​ 8.This fun 'Smashed it' T-shirt
9.This metrosexual pink T-shirt showing us how he owns his bold fashion choices.
​10. The time he proved he doesn't need expensive labels to lookgood in this simple and cool GAP logo T-shirt.