So, on a fashion whim, I picked up this great pop-art skirt from greyfashioncompany.com and decided to check out all the ways I could work it into my wardrobe.
I would let the pictures do the talking!
Look 1: Black can be both classy and edgy depending the way you style it. I love these studded booties and since they border on the sexy side, I wore a bustier with a leather jacket to play up the vibe!
Look 2: Denim is evergreen and since I wanted to sportify the look a bit, I added sneakers to the mix.
Look 3: I bet every girl has done this at least once in her life—worn a skirt as an off-shoulder dress. If you want a structured look, you can also cinch your waist with a belt.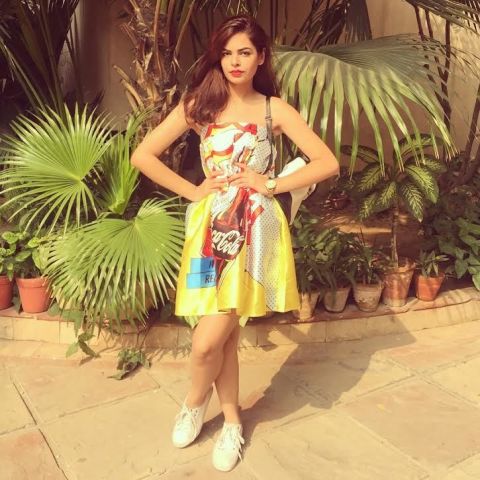 Look 4: I paired the skirt with a contrasting crop top. I figured red went well with the pop print on the skirt, and to keep things balanced I decided to go with matching red pumps.