The fearless, go-getter we always wished to be, that woman was Samantha Jones. The girl who had the courage to say what everyone was thinking. The hilarious blonde from Sex and The City loved men, sex, and saying it like it needed to be said. Here, some of her wisest (and pretty funny) words.
1. On men who refused to settle down
2. On friends who keep asking for advice
3. On how to drive a man wild (solution: pull out the big guns!)
4. On society's expectations of how a woman should be and behave
5. On life priorities
6. On hoes before bros!
7. On repeating the same mistakes
8. On difficult people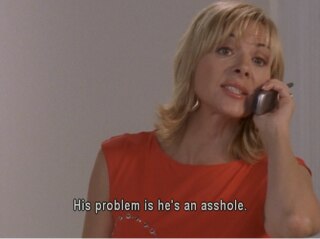 9. On not being a judge-y b*tch
10. On the fine art of oral sex
11. On obsessing
12. On toxic relationships
13. On being real
14. On bad, lying men
15. On the Cinderella syndrome
16. On age being just a number