1. Aishwarya Rai
Not even former Miss World was spared the horrors of physical abuse, at the hands of none other than Bollywood's popular star, and her ex-boyfriend—Salman Khan. Their much public break-up triggered quite a storm, and Aishwarya came out with revelations that clearly stated the abuse she had endured for so long.
Salman's infidelity had led to their break-up, but there had been various cases when under alcoholic influence, the actor had threatened her and even created a huge scene on the sets of her films (for instance, Chalte Chalte).A voice-recording of their telephonic conversation was also leaked to the media which proved that Salman was verbally and mentally abusing her. To top it off, Aishwarya's parents also filed a police complaint against Salman Khan for threatening, stalking and trying to forcefully enter Aishwarya's house.
2. Kangana Ranaut
Her alleged relationship with Bollywood's famous villain, Aditya Pancholi was not obscured by anyone. Even his family was aware of their affair, despite the fact that he was married man with a family of his own.
Kangana was quoted saying, "It was a very difficult and very harsh time. I was physically abused. I don't have to go to details. I felt trapped. You feel people might help you. But there are no free lunches. This man who was my father's age hit me hard on my head when I was 17. I started bleeding. I took out my sandal and hit his head hard and he started to bleed too."
3. Preity Zinta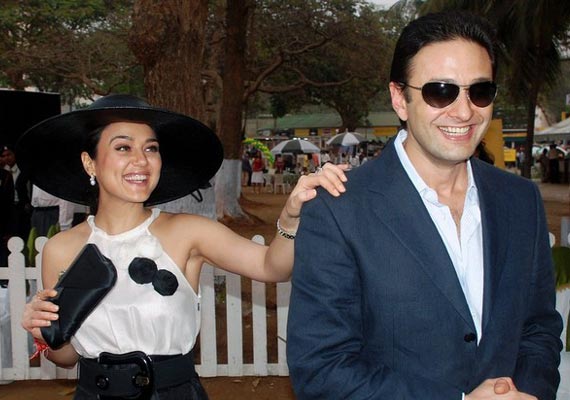 A top actress met a top businessman, and a fairytale romance begun in 2005, which led to both of them buying an IPL team together by the name of 'Kings XI Punjab'. But, their rosy days could not be sustained for long and culminated with Preity Zinta filing a complaint against Ness Wadia accusing him of molestation, threats and abuse on June 13, 2014. The sick part is, that she had endured his violent behaviour even before, when he slapped her at a party back in 2009!
4. Karisma Kapoor
Karisma Kapoor breaking off her engagement with Abhishek Bachchan was not as scandalous, as the news of her ugly divorce with ex-husband Sunjay Kapur, to whom she was married for 13 years. Karisma charged him with allegations of physical abuse and debauchery, while Sunjay was hell bent to prove that she married him solely for money. Their divorce was ugly, but looks like their marriage had gotten even uglier.
5. Katrina Kaif
It is downright repulsive that Salman Khan made it to this list, not once but twice. Rumours were rife that Salman Khan had been physically violent with Katrina Kaif as well, when he was dating her, on account of her 'inappropriate/revealing' dressing. Yeah, you read it right. *Disgusted*
6. Jiah Khan
This one is just outrageous and terribly disheartening. And words cannot express the depth of the matter that led to such a horrible incident, which is a black spot in the history of Bollywood. Sooraj Pancholi, son of Aditya Pancholi (like father, like son?) was accused of not just physically abusing Jiah Khan, but actually pushing her to the edge, ultimately leading her to commit suicide. A long case, followed by a nationwide uproar—many instances were revealed which all pointed at the atrocities born by the actress, all on account of a torturous man, who back-stabbed her.
7. Dimple Kapadia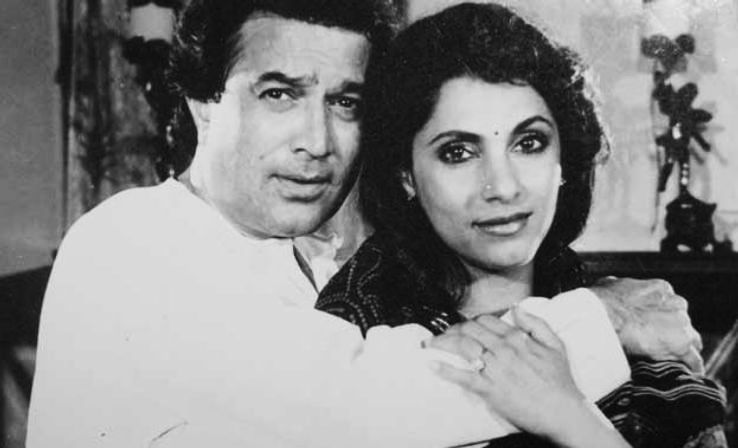 Deeply saddening, but true that the gorgeous actress too had to undergo physical abuse by her husband, Rajesh Khanna. Majorly because of his temper, and addiction to alcohol, Rajesh Khanna often crossed his boundaries, and would vent out his agitation on his wife Dimple, in a state of complete intoxication. After enduring it for 11 years, Dimple Kapadia finally separated from him.