Not everybody is fated to make a mark in the Bollywood industry, regardless of what his or her background might have been. Stardom can be competitive and a rollicking roller-coaster ride. Even though these stars have failed miserably at the box office, they've kept trying in the hopes of contributing to their surnames and already famous parents!​​ Let's take a quick glimpse.
1. Tanishaa Mukerji
Tanishaa belongs to a family of supremely talented actors like Kajol(sister), Tanuja(mom), Nutan(aunt) and Shobhna Samarth(grandmother), she couldn't quite match up. Even then, she seems determined and still intends to focus on her acting career. We only have two good movies to her credentials at last count. How sad is that? ​
2. Soha Ali Khan
Coming to Soha Ali Khan, we have only two good movies to her credentials by count. ​Being the daughter of legendary cricketer Mansooor Pataudi and the very glamorous Sharmila Tagore, with Kareena Kapoor as her sister-in-law and the young Nawab Saif Ali Khan as her brother, none of Soha's other films really took off.
3. Uday Chopra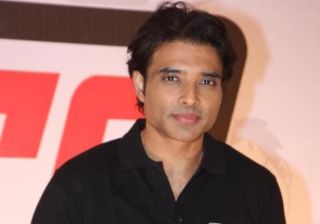 How important really is a famous father in Bollywood? Even though Uday Chopra happens to be legendary filmmaker Yash Raj's younger son, his acting skills have failed to impress the audiences. His elder brother, Aditya is successfully handling the family business. Is it lack of luck or lack of talent?
4. Fardeen Khan
When we talk about star kids who failed to make their mark in Bollywood, how can we forget Fardeen Khan? Despite being the son of Firoz Khan, Fardeen has had a poor career span. Fardeen has gained more popularity due to his drug addiction and having a poor reputation with the cops.
5. Zayed Khan
You remember Zayed Khan? If you don't, we don't blame you. Sanjay Khan's son has been a disappointment at the box office and even though he has tried to the best of his abilities, we'd request him to find his passion in some other field, perhaps.