How to Make High Heels More Comfortable
Blisters? We don't know her. 👋👋
After a year of living in loungewear and pyjamas, we're all eagerly anticipating getting 'dressed up' again as the roadmap out of lockdown takes effect. Cute summer dresses, heels - you name it, we're excited to wear our fancy clothes and feel like our old selves again.
For as long as we can remember, our feet have alternated between slippers and trainers so, we're already anticipating that we might experience a little bit of discomfort when we first slip on a pair of heels, but that needn't be the case.
Thankfully, there are loads of products and hacks out there to make your high heels more comfortable and stop them rubbing - here are the best tips and tricks.
If you fall in love with a pair of heels but just know that the 5-inch stiletto is going to play havoc with your feet, don't panic. Shoe repair shops should be able to shorten the height of your heels up to one inch depending on the shoe type to make them more comfortable.
2. Concentrate on how you walk
Walking in heels really is a science. A stroll in your trainers is not the same as spending the night in high heels - you need to pay way more to the rest of your body. The main takeaways? Engage your abs and walk heel-to-toe for the smoothest Elle Woods-worthy walk.
Before wearing them out, wear your heels in by pulling on a pair of thick socks and walking around your house in them for a few hours. This will stretch all the areas that otherwise might pinch your feet.
It sounds silly, but if you know that you have wide toes which make pointed heels uncomfortable or your feet are flat so anything higher than a 3-inch heel aches - don't do it to yourself. Invest in heel styles that you've found most comfortable in the past as chances are, you'll be more likely to reach for them in the future too.
Not only can you use moleskin to line your shoes - an easy way to avoid any rubbing - but this wonder material can also be cut and applied directly over any blisters you have brewing or likely problem areas.
If you're about to dash out the door and don't have time to order a pair of moleskin inserts, try adding fabric plasters to areas that you think might be prone to blisters, like the back of the heel, to help prevent any unnecessary friction.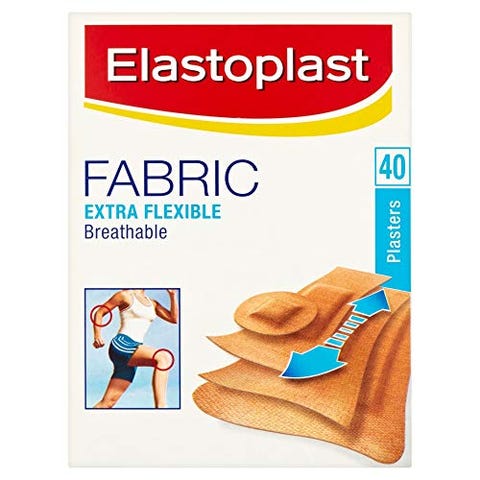 Generally speaking, platformed heels are more comfortable than heels without as they have all the height but less of an angle so if you have the option, go for a platform every time.
If you can't be bothered with unsightly blister plasters, try using a transparent stick to lubricate any areas that would normally cause you problems. The handy thing about this is that you can pop it in your bag when you leave the house in case of an emergency situation.
If the balls of your feet are your main issue, sticky gel inserts that cushion that area will work wonders. Only go for a full insert if your shoes are slightly too big as these will otherwise cramp the area for your feet.
If your shoes feel like they might slip off your feet at any minute, they're never going to sit comfortably. Plus, you might start tensing different muscles in your feet to try and keep them in place which can, ultimately, lead to more aching. One thing you can do, though, is shop for more secure heel styles - if you have narrow feet or struggle to walk in slip-on heels, try a pair that has an ankle strap for extra support.
Especially important in court shoes or anything without a strap (they even work for ballet flats or loafers) - these grips will stop your feet from sliding around inside your shoes.