Cara Delevingne has been named the face of the brand new international marketing campaign for I'm Not A Trophy campaign ​an organisation that creates awareness for the extinction of endangered species​ and understanding the tragic acts of trophy hunting.
In this campaign, the mannequin and model slash actor is photographed nude with images of these species – such as lions, , elephants and leopards – printed on her pores and skin. ​​gorillas
"I am extremely passionate about animals and am so honored to be representing an organization and cause that is fighting for the rights of these innocent lives," she said in a statement​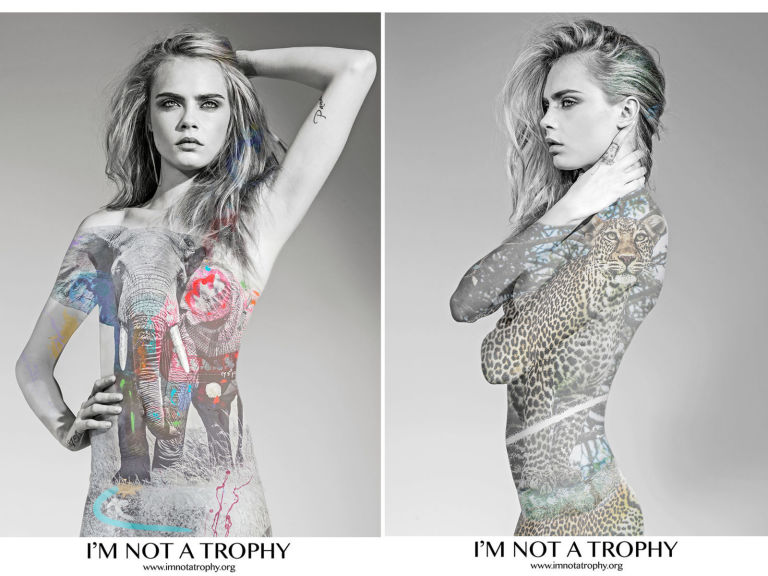 Delevingne's involvement with I'm Not A Trophy doesn't stop with this campaign. "I plan on being very hands-on with the organisation and will do whatever I can to help create awareness for the tragic poaching and trophy hunting that is occurring in Africa," she said to media.
Whereas poaching and trophy hunting have been happening for hundreds of years, their acts (which continues to be authorized in lots of countries) has come under renewed scrutiny following the killing of Cecil the lion in July 2015.
Cara Delevingne is not a new supporter for the cause as she auctioned her Tag Heuer watch to raise money for conservation of wild animals in Africa.​