Whether you are looking for motivation or a good read that will empower you, our top picks of life changing books are perfect for anyone looking to make a drastic changing in their life. From inspiring stories, to easy to follow life lessons, these books will make a very positive impact on your life.
The Secret by Rhonda Byrne
If you are curious to learn about the law of attraction, this book is for you! The Secret explains how you are attracting everything in your life (both good and bad) and how the power of thoughts can change your life completely.
Don't Sweat The Small Stuff by Richard Carlson
A quick, easy read that reminds us to not worry so much about the small stuff that we tend to get most upset about! A great pick me up that can be read daily!
The Alchemist by Paulo Coelho
The Alchemist is a book that follows Santiago's life journey as he decides to quit being a shepherd and chase his dreams. A highly motivating book that inspires you to follow your heart and believe in your dreams!
7 Habits of Highly Effective People by Stephen R. Covey
7 Habits of Highly Effective People shares habits that can easily change your life. From time management to positive thinking, this is a great read for anyone looking to make a drastic change in their lifestyle.
The Gifts of Imperfection by Brene Brown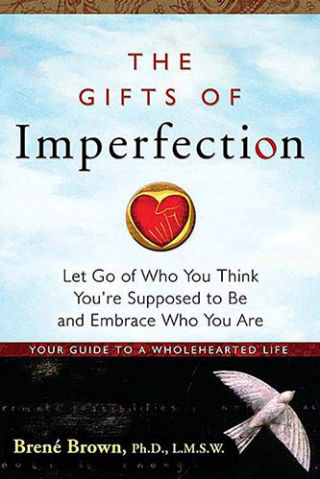 A feel good book about self love, acceptance and embracing your imperfect self. A life changing book for anyone looking to fall in love with themselves!