Here's the Fitness Regime Anushka Sharma Swears By...
'Cos you're obviously curious!
An enviable body, gorgeous hair, flawless skin– what's not to love about Anushka Sharma? The actor who floored us in her first film itself, with her looks and insanely fit bod, became a Bollywood sweetheart in no time! Apart from having a naturally gorgeous skin, Anushka has given us #BodyGoals, time and again.
Diet Routine
Anushka is a self-proclaimed foodie. Not only does she steer clear of any fad diets or starving oneself, she does not even endorse it. But, she follows a simple diet comprising of 5 small meals a day. Anushka swears by home cooked food over processed food and ensures she drinks at least 3 litres of water to detoxify her body, every single day!
It goes without saying that oily and junk food don't have any place in her refrigerator. According to her, our diet not only affects our health, but also reflects on our skin. So, the secret to her impeccable skin, actually lies in her diet! Taking notes, yet?
For breakfast, Anushka usually has 2 egg whites along with a glass of fresh fruit juice.
This is followed by a midday snack of cheese toast with coconut/lime water.
Anushka always prefers simple, homemade food for lunch–veggies, dal, chapattis and salad.
Her evening snacks consist of protein bars or seasonal fruits as she believes in keeping dinner light (and home-cooked, again!), and ends her day with a glass full of milk, before hitting the sack.
Now, moving on to her fitness regime, we have found out that Anushka sticks to these three things to stay in shape:
Yoga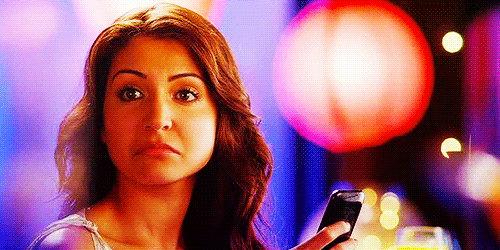 Being naturally slim, Anushka never had to worry about losing weight or hitting the gym. It was when her career demanded it, that she took to fitness seriously and incorporated yoga into her life as she dislikes going to the gym. Surprised? We were too. Anushka is addicted to yoga, as it does wonders for her flexibility, along with rejuvenating her mind after a long day of work.
Dance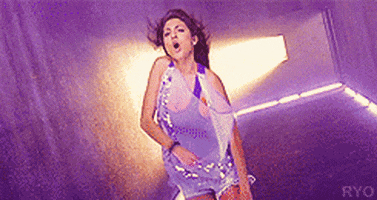 If you're one of those who can't help dance along with Anushka on her numbers and are hopelessly in love with her dancing skills, you'd love to know that it is an integral part of her fitness regime as well! Anushka loves dancing (obviously!) and shakes a leg for at least 30 minutes daily, to exercise her cardiovascular muscles. It sure shows, don't you think?
Gym
No matter how much she detests it, her profession demands a fitness routine which inevitably includes some gym training. So she mixes weight training with strength training, 4 times a week, and goes for walk or a quick sprint when she is away on shoots. Well, if you got determination like that, you sure as hell will have a kick*ss body to die for!
Meditation For Life!
It may surprise you that meditation plays a major part in Anushka's daily routine and she just cannot do without it! She meditates twice a day, to cleanse and calm her mind and strongly recommends it to everyone. After all, the mind needs some exercise too.
The actor, strongly feels that youth shouldn't follow any celebrity, or a trend blindly, but to actually do what's best-suited for their body. More importantly, to fall in love with it first, and then nurture it well.
In short, Anushka's secret decoded – regular exercise, healthy eating, and 8-9 hours of beauty sleep! It's quite simple, really. ?