1. Aamir Khan met Nihal, a 14-year old child with special needs who had an immense desire to meet his most favourite actor, Aamir Khan. Nihal revealed that Aamir's film, Taare Zameen Par had served as a huge source of inspiration for him. Nihal was battling Progeria, a degenerative disease that makes the body age rapidly. Amitabh Bachchan's character in Paa was portrayed having the same disease. Within a few days of expressing his desire, Nihal had the opportunity to meet Aamir Khan, who specially came to spend time with him, speak to him and encourage him!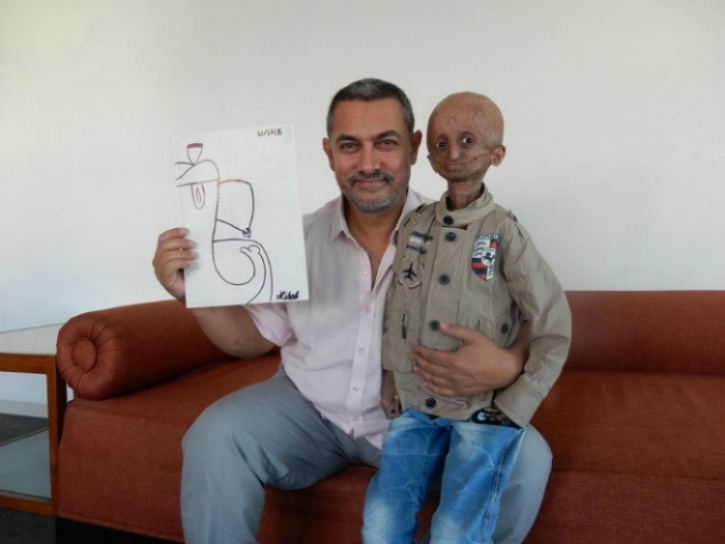 Nihal who was ecstatic with joy, expressed his heartfelt gratitude via a Facebook status.
Kudos to Aamir, for such a thoughtful and motivating gesture.
2. Shah Rukh Khan helped a fan propose his crush for a prom! Awww.
The world is gaga over the epitome of romance in Bollywood, and no one, we repeat, no one could define love better than the iconic characters, SRK has blessed Bollywood with. One fan, took this too far, and actually tweeted Shah Rukh asking for help, in proposing his crush.
Initially laughing it off, Shah Rukh's humourous revert ended up winning his fan's crush's heart, after all.
One lucky fan, we gotta admit.
3. Amitabh Bachchan travelled and sung in the Mumbai local train, to support his fan's social effort.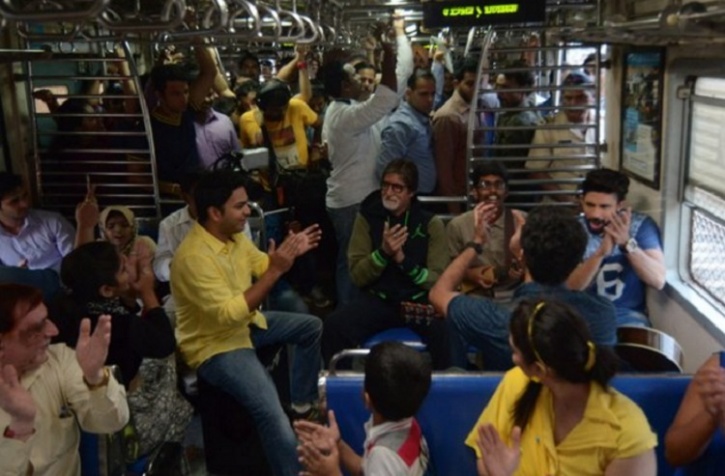 His supremely noble gesture and humility, won the hearts of many commuters and they tweeted their experience with him, mentioning how he sung 'Rang Barse' for them.
In his blog, the legendary actor quoted, " Saurabh Nimbkar, sitting to my left in the picture, that came on our show #AKRHZ, plays the guitar and sings on local trains and collects the meager money he gets from co-passengers, to distribute to the less fortunate cancer patients and their families, in the city. His story was heart breaking, I felt I would want to sit by him and travel the distance he does, do what he does, in a show of support and spirit for his incredible thinking."
4. Jennifer Lawrence made a specially-abled fan's biggest dream come true.
During her Hunger Games: Catching Fire premier, she happened to spot a little girl on a wheelchair who was present amongst the humongous gathering collected there. J-Law made her special fan's day when she paused her activities, in an attempt to meet her, on the side of the red carpet in London's Leicester Square. The highest paid actress in Hollywood, made a heartwarming and emotional gesture when she physically tried to remove all barriers just to meet her precious, adoring fan, and encourage her!
She bent down to be at eye level with the little girl, exchanged words with her before giving her a big hug, signed her autograph and posed for a photo.The overwhelming encounter touched the little fan so much, that she broke into tears.
5. Salman Khan, who is famous for his boundless generosity, proved to be a real-life hero for Zaina and her family by helping them in rebuilding their small house in the village. Not just that, he also set up Zaina's grandson with a job!
Zaina, who begged for food in order to feed her family which consisted of her daughter Khalidaa Jaan (who is a widow), one grandson named Gowhar and four granddaughters. There was never enough to meet the needs of the whole family. When this news was conveyed to Salman Khan, he adopted the Kashmiri family and catered to all their needs.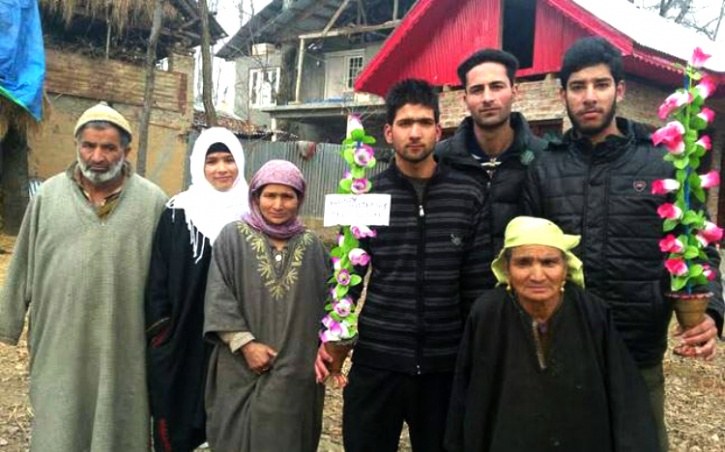 6. Hrithik Roshan spent time with a 15-year old, cancer patient to fulfill her dying wish.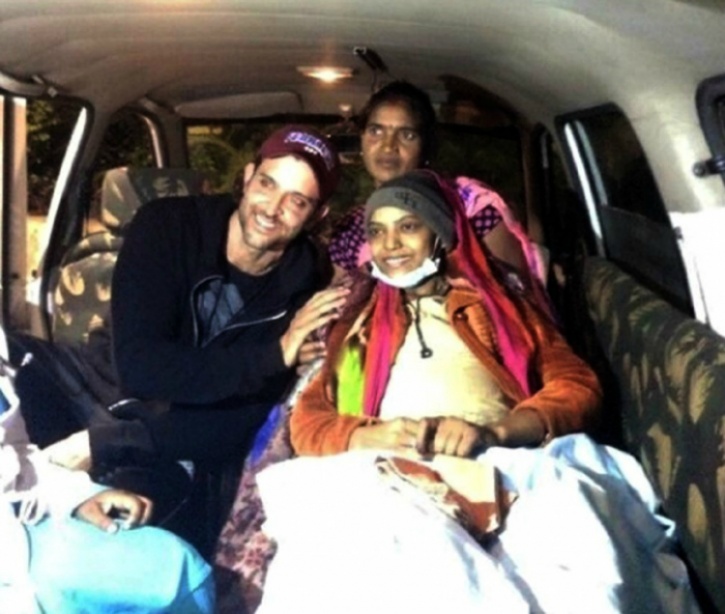 Now this is just heartbreaking. When Nikita Shukla, a mere fifteen year old girl battling cancer, got to know that Hrithik Roshan was in her town, shooting for Mohenjodaro, she took this as her last opportunity to meet her fave star. Despite all odds, when her dream was communicated to the actor, he not only arranged for an ambulance to get her to the hotel, but really encouraged her to fight for her life. Even though sadly, the girl didn't survive for too long after the rendezvous, we cannot help but throw some light on the thoughtful gesture undertaken by Hrithik.
7. Amitabh Bachchan has a fandom that goes far and wide, and he would obviously be aware of fans requesting to meet him, time and again. But when he came to know, that his oldest fan, a103 year old woman has specially come to Mumbai, to fulfill her long cherished dream of meeting the actor, he had to meet her!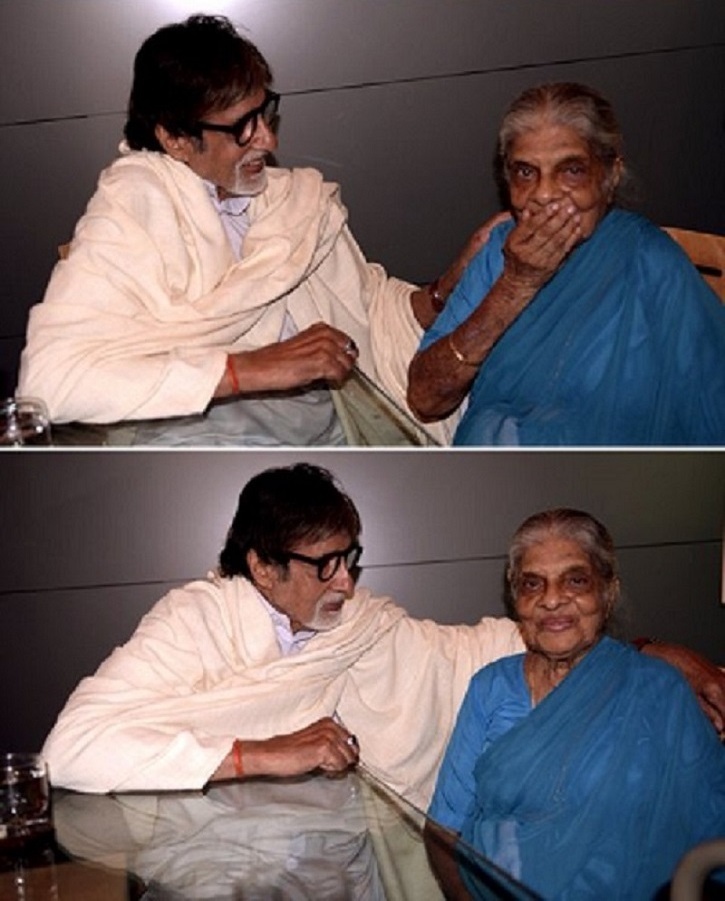 Amitabh Bachchan, took to Twitter to share this sweet and thoughtful encounter with his fan, and proved why he is the greatest legend, after all.