News around a pregnancy is met with a very different response when you're not a married woman, especially in India. There were many Bollywood actresses, who had to face this pressure and social stereotyping, but they braved it all—and are living blissfully happy lives.
More power to these gorgeous women, who believe in living life on their own terms.
1. Konkona Sen Sharma
She was romantically involved with her co-star Ranvir Shorey, and the duo got hitched in a private ceremony at Konkona's residence back in 2010. Soon after, the news of their pregnancy started floating around, and they welcomed a baby boy Haroon, in early 2011. So no points for guessing that the boy was born out of wedlock. Even though the couple is now officially divorced, but they are still the best of friends, share the custody of their child, and are acing parenting! Rumours were rife of their reunion as well.
2. Sridevi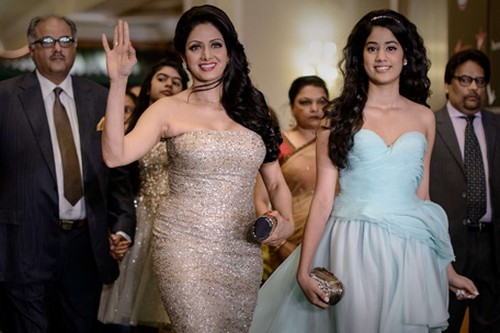 One of the biggest controversies that hit Bollywood back then, its repercussions are still evident in Arjun Kapoor's cold and indifferent attitude towards Sridevi and her daughters. Sridevi was the only actor who publicly accepted her pregnancy status, and admitted to dating Boney Kapoor, while he was still married. Sridevi conceived Jhanvi Kapoor, and was 7 months into her pregnancy when she finally tied the knot with Boney Kapoor.
3. Sarika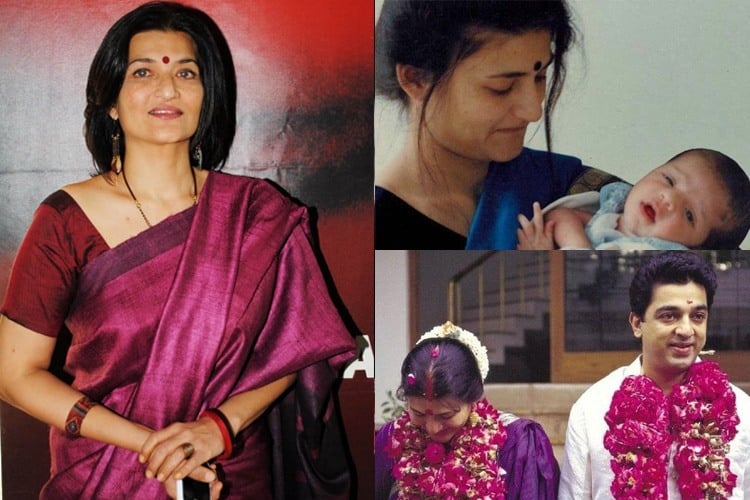 Another famous extra-marital affair down South, Kamal Haasan and Sarika's affair was the talk of the town. While they were living in together, Sarika gave birth to her first daughter, Shruti Haasan who eventually ventured into Bollywood as well.The two had their second child, Akshara, after they tied the knot.
4. Amrita Arora
This one came absolutely out of the blue. There was no news of Amrita Arora's relationship with her businessman boyfriend, Shakeel Ladak, and suddenly their marriage announcement broke the Internet. When it was followed by the announcement of their baby, it all fell into place. Know what we mean?
5. Celina Jaitely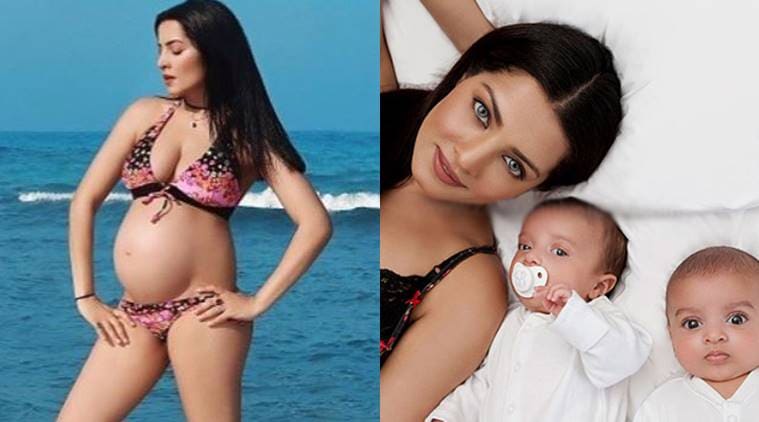 Double-Trouble! Celina Jaitley, married her boyfriend, Peter Haag in July, 2011 and gave birth to twin babies in March the following year. She strongly denied reports of being pregnant before getting hitched, but many believe that it was the pregnancy that called for a prompt marriage. Interestingly, the actress announced in July 2017 that she is pregnant with twins again.
6. Twinkle Khanna
Akshay Kumar and Twinkle both are happily married, but rumours were rife about them expecting a baby, before marriage. She gave birth to Aarav on September 15th, 2002 and today they give us nothing short of #FamilyGoals.
7. Mahima Chaudhary
Her marriage to Bobby Mukherjee was a private affair in the year 2006, and sources believe it was a move to support an unplanned pregnancy. Mahima Chaudhary, an actor who instantly became the audience's fave with her debut film Pardes, suddenly vanished from the silver screen. She had had her dose of relationships and breakups which were known to the Indian audience, but her pregnancy and sudden marriage was kept aloof from all.
8. Neena Gupta
The superbly talented veteran actor Neena Gupta, had a public affair with West Indies cricketer Vivian Richards, and got pregnant with her daughter Masaba. But, they could never get married as Vivian chose to be with his first wife. Eventually, Neena raised her daughter as a single parent, and today she is one of the top designers of the country.
9. Jessica Alba
Jessica Alba married Hollywood producer Cash Warren in May 2009, and Alba gave birth to their first baby, just a month later in June.
10. Jennifer Garner
Speaking of private weddings, Jennifer Garner and Ben Affleck married in June 2005 in such secrecy that even their parents weren't invited. The couple gave birth to their first child Violet after six months, and now are a family of 3 kids!
11. Gwyneth Paltrow
Oh Chris! In yet another hurried wedding, Coldplay heartthrob Chris Martin married Hollywood celeb Gwyneth Paltrow in December '03, and fathered their baby in the next 5 months.