6 Bollywood Celebrities and Their Take On Paparazzi
'Do they not like me? Are they doing it on purpose?'
The paparazzi culture is still fairly new in our country. Some celebrities have embraced it and others are in a love-hate relationship with it. Nonetheless, it seems like the paps are here to stay because the demand for celebs and star-kids looking like a deer getting caught in the headlights is only growing more and more.
Here's how these 6 celebs deal with the paparazzi :
Mira Rajput
The Delhite star wife got surrounded by the cameras even before she stepped foot in Mumbai with her husband Shahid. This is a part of the couple's daily life now. Be it a lunch date or a movie night, gym session or award functions, Shahid and Mira are a hot favorite of the paps. In an interview Mira was asked about the paparazzi culture. She said, "I think I am much better than I used to be. I am quite used to the paparazzi, because these days, they are literally everywhere, regardless of whether I am going to the gym, taking Misha to her playschool, or just running some errands. I think that's something one has to deal with because it's the reality."
Katrina Kaif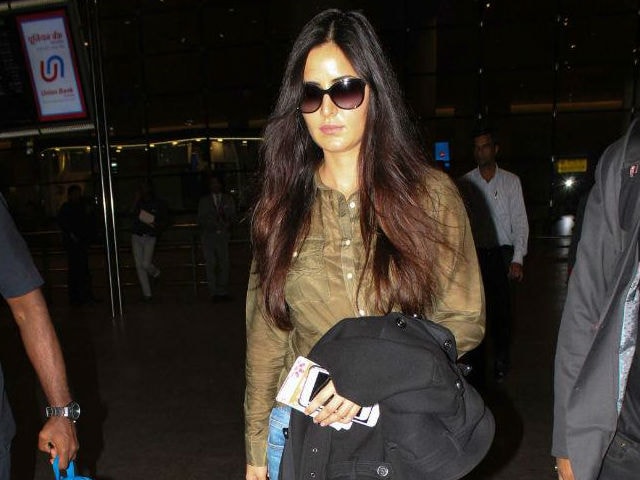 In an interview given to a magazine the actor expressed her concerns about those pictures taken by the paparazzi. She said,"When the paparazzi take pictures of us, half the time I think, 'I know, I can guarantee you I was not looking that bad.' How have we come and searched out the worst picture and posted that one. Makes me think, 'Do they not like me? Are they doing it on purpose?' Although, I don't think that they are doing this on purpose. But it is a very pertinent question to be asked. I promise you I was not looking that bad. When I was coming out of the airport, I was not looking that bad."
Kajol
The actor was worried for her children after Shah Rukh's teenage daughter Suhana got papped. She said,"If something like this were to happen with Nysa or Yug, I'd be infuriated. It's sad that the Indian paparazzi has reached a stage where it can do this to a kid. What happened with her sounds like bullying to me. We are stars; it's our job to accept all of that. But to be doing that to someone who is nothing more than an impressionable teenager, is harassing her in plain words. They should be more responsible when it comes to dealing with our kids. We signed up for this, they didn't."
Jhanvi Kapoor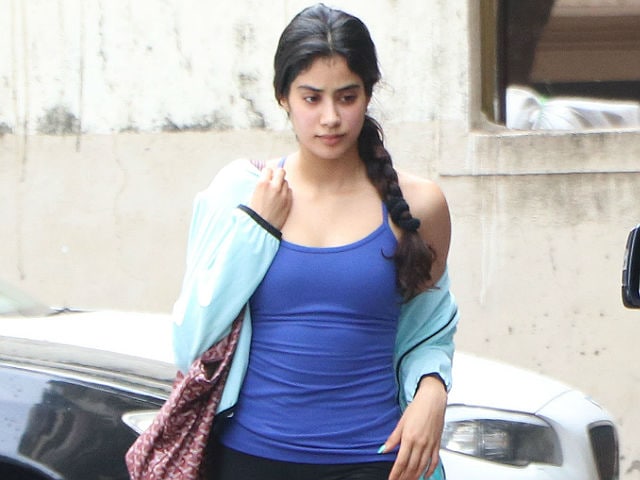 Sridevi's daughter is gearing up for her Bollywood debut and getting clicked everywhere in the city seems to a normal thing now. But, she too had an unpleasant experience with the paps earlier. Reportedly, on her way back from a vacation the paparazzi tried clicking her pictures and she refused. Things heated up so much that her bodyguards has to shield her from the shutterbugs. The cameras were confiscated from the photographers and were handed back to them once Jhanvi got into her car and left.
Aishwarya Rai
Fan's curiosity about the daughter of former Miss World Aishwarya Rai was understandable. And so was a mother's instinct to protect her baby. Aaradhya had garnered lots of love from her parents and grandparent's fans. With the stardom and limelight came a lot of privacy invasion that baby Aaradhya dealt since childhood.
Aishwarya said,"Every time we walk out of the airport, house, there are people around, camera is around. I guess, I think she was born to believe it is like this, this is normal to her. The mother in me will be protective." The concerned mother also added,"Media wants bytes, photos.. so I am going to be protective about her. It is a natural instinct. From her end there is no major chatter," she said.
Twinkle Khanna
In an interview with a leading tabloid, Twinkle confessed the reason for hiding her daughter Nitara's face for a long time. She said,"I think she is very young and she should get her privacy. I don't really put up pictures of my son Aarav. I think that they are growing and if they come out with me for a movie or something and then if someone clicks pictures then I am okay. As parents, we try to keep them away from the limelight until they understand the consequences and learn to handle themselves."