1) Sonam Kapoor went unrecognised at Cannes 2011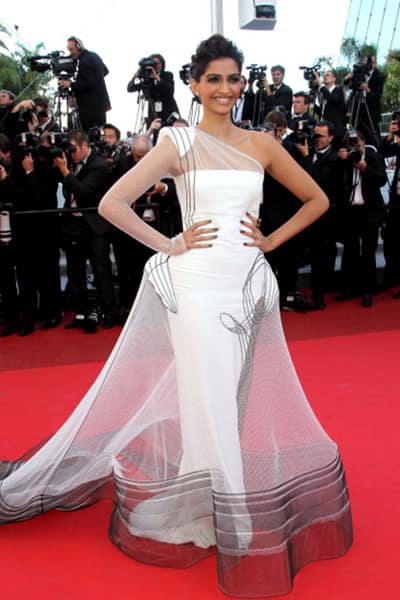 Sonam Kapoor made her first appearance in the Cannes Film Festival in 2011. But the western media failed to recognise the actor. A popular news wire service which was then covering the event, even called Sonam an 'unidentified guest'.
2) When Deepika Padukone was mistaken as a female friend to Novak Djokovic
In 2016, Deepika Padukone was spotted with the tennis player, Novak Djokovicat at a posh restaurant in LA. The international media failed to recognise Deepika and called her a female companion of the player.
3) The time when Minissha Lamba was mistaken for Aishwarya Rai Bachchan
It was 34th Cannes Film Festival, when Manissha Lamba walked the red carpet of the Cannes Film Festival. The Western media confused her with Aishwarya Rai Bachchan which was probably the only Bollywood name they could recollect.
4)Deepika Padukone was mistook as Priyanka Chopra at the LA airport.
Deepika Padukone was in LA to attend the success bash of her movie, xXx: The Return Of Xander Cage when she was mistook as Priyanka Chopra. As soon as she arrived at the airport, media and all the fans started chanting Priyanka! Priyanka! But DP managed the entire situation with a smile.
5) Saif Ali Khan too went unrecognised at Cannes
Saif Ali Khan too went unnoticed at Cannes in the year 2011. According to the reports, no announcement was made for his arrival at the festival. What made things worse is that the actor was completely sidelined by Antonio Banderas and Salma Hayek.
6) Mallika Sherawat was recognised as Stephanie Sigman
The Hollywood media once again confused another Bollywood actor with a Hollywood one. Mallika Sherawat was spotted posing with Jackie Chan at the Cannes film festival. But the western media took the actor as Stephanie Sigman, the Mexican actress.