There's no such thing as a dull Priyanka Chopra interview, checkout our previous Cosmo Quiz with her for instance: http://www.cosmopolitan.in/celebrity/news/a8355/co...
The actor who has been all over the Hollywood TV chat shows lately has answered all the bizarre AF to serious questions about her life, work and everything beyond. She even managed to reveal who has a bigger ahe ahem, Dwayne Johnson or Zack Efron, at a talk show.
And by now, we really can't think of a question PeeCee cannot answer. But, if you (Google) search harder, DNA would tell you that there's one question she really hates to answer, i.e., "HOW ARE YOU FEELING?"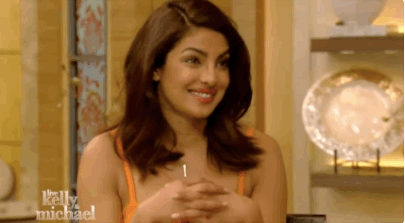 The actor said the questions gets her confused 'cos it's been asked so often and she's literally out of creative answers to it. Priyanka joked and said, the only honest answer she could find is something like, 'I am cold, I'm hungry' ? ? ?
Oh, man! Is she literally all of us or what?! ?
Follow Nikita on Twitter.