The Internet has made anyone and everyone who has a popular name, an easy target to incessant scrutiny followed by shaming, be it—fat, body, age, color et al.
Every second viral story is about a celebrity who was shamed and called out for their body structure, their wardrobe choice or the fact that they no longer sport a ripped abdomen which they did probably 10 years ago!
After Fardeen Khan and Harman Baweja, the Internet's next target is from the Yash Raj clan's lineage, none other than Uday Chopra. The actor who could never taste real success in the industry besides playing the side-kick in the Dhoom franchise, seemed to have left it for good. He is now a CEO of YRF Entertainments besides founding 'Yomics', a creative pool which drafts comics about Yash Raj Films. So he was mostly out of sight (and out of mind!) and putting up in the States.
Until recently, when he was spotted outside Emraan Hashmi's apartment in Mumbai, clad in a simple black tee and jeans. But, not in the same lean frame that the country saw him in, some years ago. The actor who is now 44, has aged considerably and beefed up to an unrecognizable extent.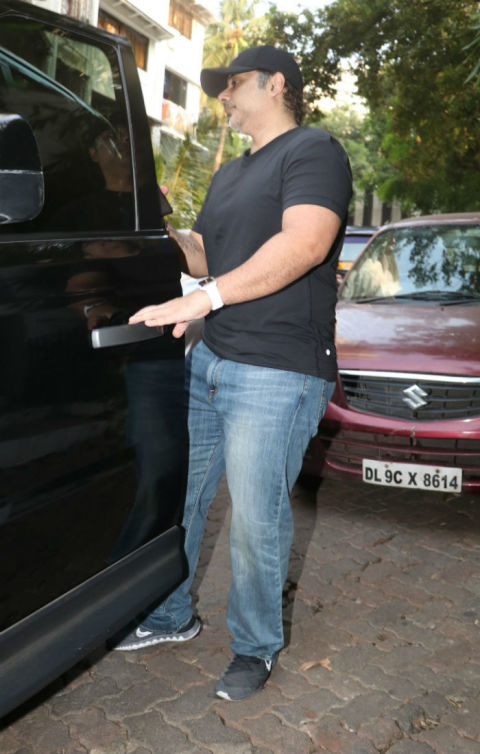 While we think it's absolutely his personal choice on how he wants to maintain his physique and look (esp. since he is not really into acting any more), social media has gone berserk at that papped shot, and cannot stop shaming him for ageing, or gaining weight—a perfectly natural and human process.
His pictures are all over the Internet, and tweets and memes are viral AF.
[twitter ]https://twitter.com/DoctorrSays/status/915603417699041281[/twitter]
[instagram ]https://www.instagram.com/p/BZyecAchcYu/[/instagram]
[instagram ]https://www.instagram.com/p/BZ1I_rWH-7o/[/instagram]
[instagram ]https://www.instagram.com/p/BZ1cmCVAzJF/[/instagram]
Really, where are we heading?