The world couldn't handle any more cuteness when Kareena Kapoor and Saif Ali Khan were blessed with their adorable baby Taimur on this very day last year in December. Internet's fave star-kid, goes viral even if he sneezes or goes on a low-key outing with his famous parents, every time his new pictures release and let's say the buzz is quite legit.
Here are 5 statements given by Saif Ali Khan, that threw some shade on his life as Taimur's father, and revealed adorable deets about the cutie.
1. On how he feels about being away from Taimur, when the li'l one is away with his mum on shoot.
"During the first schedule she took him (to Delhi) and I was very happy at home. (Laughs). I love being by myself but after a couple of days, I missed having them around. But I am not very finicky as a parent. He is a part of my life and this is for the long haul. I like my space and I like having them around also. We are lucky we have help and we have a distraction because I do think that sometimes having a child can be overwhelming if you don't have breathing space. Some people have a lower tolerance for claustrophobia and I am one of them. I won't be happy if I have to be around them all the time. In the second schedule, Taimur was alone with me and he was looking a little sad. But now he is happy that Kareena is back. The house also feels balanced because we need her energy."
2. His opinion on who Taimur takes after more, him or Kareena.
"Some days he looks like her, some days he looks like me. He looks like a Chinese version of her. Let's say Mongol."
3. When Saif talked about Taimur's favourite food.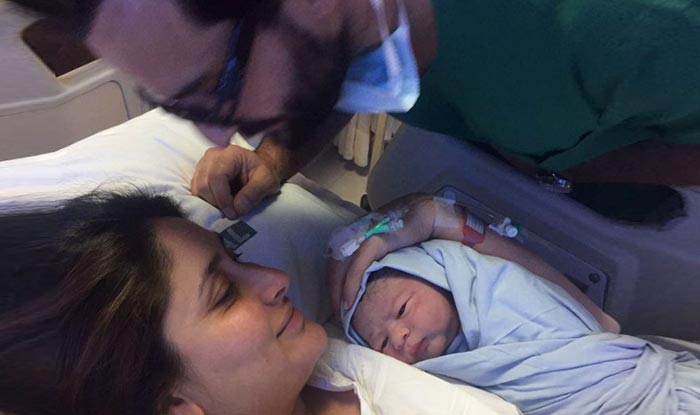 "At the moment I think it's mashed pear and carrot. The first time he ate solid food after milk was quite an adventure. We gave him dal (pulses) and mixed potato and he was like 'hmmm, not bad'. It is fun to feed him."
4. When Saif talked about how he tries to spend as much time with Taimur, despite having a hectic schedule.
"I have been leaving my house early and I have started waking him up at around 7. He finishes his feed—he has just started on solid foods—and we spend about 20 minutes together. I read to him or put on some music, or nursery rhymes. Taimur, incidentally begins his day by listening to devotional songs. It's his nanny's idea. And if I return by 8 P.M. and he is awake, we spend another 20 minutes together. He begins his day with bhajans and ends his day by listening to Chopin and Tchaikovsky. Other than that he just, burps and farts all day, just like me. (laughs)."
5. When Saif expressed his insecurity over Taimur's stardom and the consequences of it, especially pertaining to his choice of career.
"There will be certain expectations out of him. Maybe all that will force him to become an actor. I hope that with the right guidance, maybe he will find his calling in another field. I'm worried about him in the sense that he has already become a star, and that people love him so much. There's going to be pressure on him. Bad luck he'll have to figure out himself."