1. Deepika Padukone and Nihar Pandya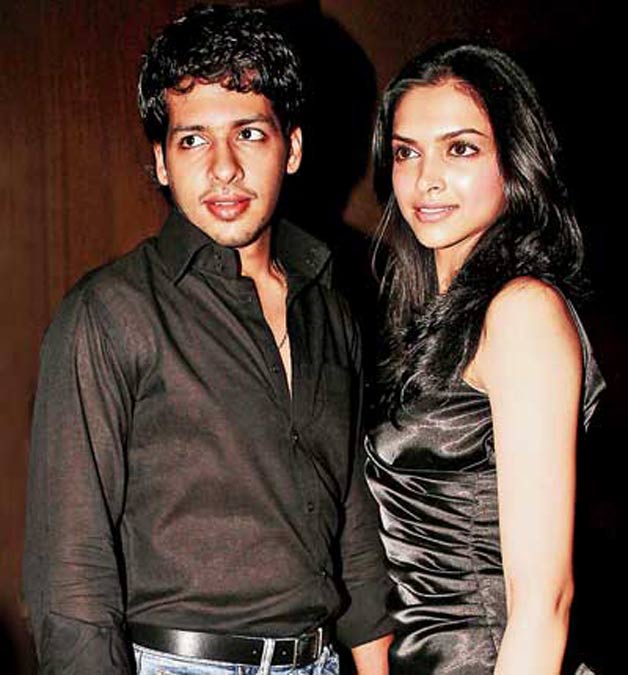 Nihar was in Deepika's life way before her career in Bollywood took off. They were in a live-in relationship for three years. Once Deepika became Bollywood sweetheart, she parted ways with her 'sweetheart'.
2. Priyanka Chopra and Harman Baweja
You might not remember Harman Baweja, but you can't forget his debut movie, Love Story 2050. Let's just say, if 2050 is anything like they've shown in the movie, we'd like to press pause at 2049. We might not know the real reason for their break up, but the fact that it happened after their two consecutive flops says something about it.
3. Kareena Kapoor and Hrithik Roshan
This is said to be one the best kept secrets of the industry. Neither of the actors ever confirmed the news but, according to the insiders it didn't last long.
4. Jacqueline Fernandez and Hassan Bin Rashid Al Khalifa
Yes, she dated a prince! Jackie was in a relationship with Sheikh Hassan bin Rashid al Khalifa, the Prince of Bahrain for two years. The long-distance relationship couldn't stand the test of time, unfortunately.
5. Arjun Kapoor and Arpita Khan
Salman Khan's sister, Arpita was Arjun Kapoor's first love. They started dating when Arjun was only 18 years old. He has confessed that she has been his 'first and only serious relationship so far'. This relationship lasted for two years only.
6. Aditya Roy Kapur and Ahaana Deol
Ahaana Deol's relationship with Ranveer Singh was known to a lot of people. But, what many people don't know is that after Ranveer, Ahaana dated Aditya Roy Kapur for four years. They met on the sets of Sanjay Leela Bhansali's movie, Guzaarish. Ahaana was then assisting Bhansali, while Aditya was casted for a role in that movie.
7. Kangana Ranaut and Aditya Pancholi
During her struggle days Kangana was dating Aditya Pancholi. Her 20 years older boyfriend, Aditya was married too, but that didn't stop them from being in a relationship. The affair came to an end when Kangana filed a complaint about Aditya physically abusing her.