5 Erotic Novels Every Girl Should Read
50 shades of who?!
Finally finished reading the 50 Shades of Grey series and going through withdrawals?! Don't be too sad because we have narrowed down our favourite sexy novels that you can add to your Summer reading collection and will *literally* give you all the feels. You are welcome!
1) The Ex Games by J.S Cooper & Helen CooperFrom the sex to love, Brandon and Katie's relationship was perfect... until Katie revealed a dark secret. They meet again 7 years later, with Brandon carrying the bigger secret!
2) The Story of O by Pauline ReageThe story of a beautiful perisian fashion photographer, who becomes her lovers sex slave. She goes through weeks of training to become the perfect sex slave for her lover as well as any member of an elite club.
3) In Too Deep by Portia Da CostaLibrarian Gwendolyne Price starts receiving sexual stories in her suggestion box, that are specifically tailored to her fantasies. She quickly forms a relationship with a man she has never met though the letters. It's not too long before she meets her mystery man in person...
4) Simply Sexual by Kate PearceHe worked as a sex slave for 10 years and developed an unusual sexual desires, which he thought no one could fulfill, until he met Sara.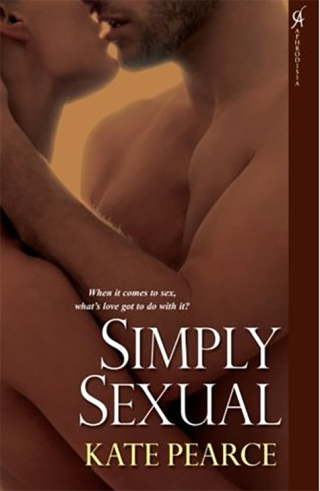 5) Bared to You by Sylvia DayIf you were obsessed with Fifty Shades of Grey, you will love Bared to You. Instead of Christian Grey, there is Gideon Cross and the new Anastasia is Eva. Both have a disturbing past, which they must learn to get go to form a healthy romantic relationship with one another.