10 Bollywood Celebs Who Turned Vegan/Vegetarian For a Healthier Lifestyle
#4 did it for her dog. Awww!
Veganism gained widespread popularity last year, and the change is still rampant — with more and more people quitting animal meat and dairy products in order to pledge their support towards animals.
In case you're confused about the difference between veganism and vegetarianism, we can spell it out for you. While quitting eggs and meat in particular is termed as 'vegetarian', altogether giving up on consuming anything that is extracted from animals(which includes dairy) and an associated philosophy that rejects the commodity status of animals—is termed 'vegan'.
In the recent past, many celebs have opted for vegetarianism and veganism to switch to a healthier, and a "cruelty-free" lifestyle. Some of them are...
l. Shahid Kapoor
Everybody is aware of Shahid's vegetarian food habits, which was taken up by Kareena Kapoor when the two were dating (even though she still follows it!). He was also seen in several PETA ad campaigns and was felicitated by PETA as Asia's sexiest vegetarian man in 2011. An animal-lover, Shahid turned to vegetarianism when his father gifted him a book titled, 'Life is Fair' by Brian Hines. One read on a flight, and Shahid swore off non-veg, ever since.
2. Alia Bhatt
Image courtesy: Filmfare
New to vegetarianism, Alia seems to be enjoying her changed food habits, much to the joy of her vegetarian father, Mahesh Bhatt. She chose to ditch meat in the summer to beat the heat, but ended up following it even still.
3. Sonakshi Sinha
A staunch supporter against animal cruelty, Sonakshi Sinha gave up meat to practise what she preached. In turn, it helped her lose a bunch of weight, and the actor confessed that turning vegan helped her in boosting her metabolism.
4. Anushka Sharma
We all have seen Anushka's cute fur-buddy on her social media—Dude. Who would have thought he would one day be the reason she would give up non-vegetarian food? Yes, in an interview Anushka revealed that she opted for vegetarianism because her pet 'Dude' hated the smell of meat. She liked the lifestyle so much, that she would continue it forever!
5. Jacqueline Fernandez
The winner of the title by PETA—'Woman of The Year' in 2014, Jacqueline Fernandez stands by eating a clean, wholesome and a healthy diet. To promote the same, she is opening her own restaurant in Mumbai! Jacqueline is an active social worker to protect the cause of animals, and has opted for veganism to steer clear of participating in animal cruelty. Not just this, she is encouraging her family and friends to do the same.
6. John Abraham
To all those who complain that one cannot bulk up in the gym unless their workout is complemented with meat protein, John Abraham has something to say to you! One of the fittest actors in Bollywood, John is also a vegetarian by choice, all thanks to his love for animals.
7. Kangana Ranaut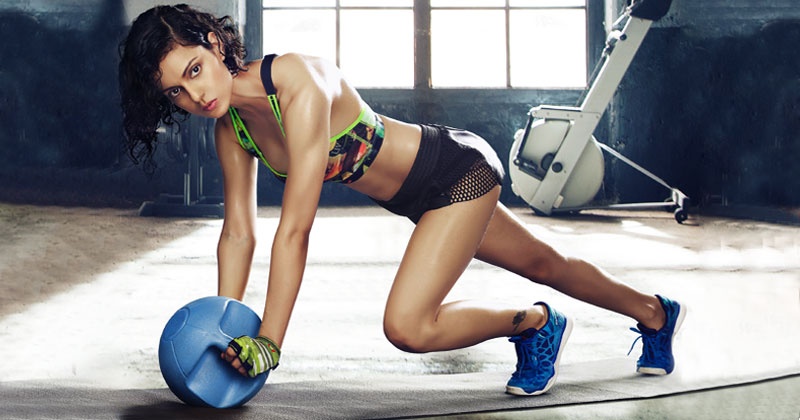 Like a true native hailing from the hills, Kangana Ranaut had been a hardcore non-vegetarian all through her life. Until she set base in Mumbai, and saw how switching to a vegan life helped her skin, mind and body.
"When I decided to become a vegetarian, I realised that consuming dairy products was not agreeing with me and was giving me acidity. Hence, I switched to being a vegan and this has made a lot of difference in my life. I am very happy now." - Kangana Ranaut
8. Sonam Kapoor
It's not surprising for a Kapoor to raise up feasting on meat, and Sonam was no different. Her faves included seafood and curd. Gradually, when Sonam became more fitness conscious and was on her weight loss spree, she turned to vegetarianism, and ultimately hopped on to the vegan bandwagon as dairy products were not suiting her.
"I stopped eating meat four years ago. What has happened now is that I have stopped consuming milk and milk products."- Sonam Kapoor
9. Aamir Khan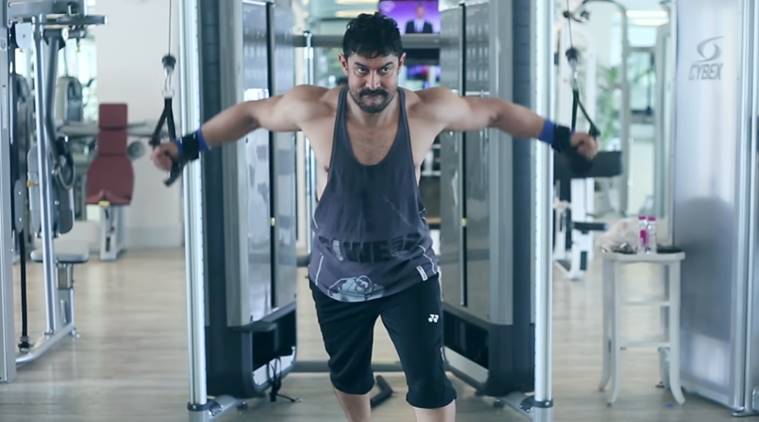 His wife Kiran Rao was the one who influenced Aamir into veganism. She herself is a vegan, and wanted to do her bit to prevent cruelty to animals. She showed Aamir an hour long video presentation by a medial practitioner about 15 common, but deadly diseases which can be avoided by a dietary regulation. Starting with a vegetarian diet, Aamir has plunged headlong into veganism, and has self-admittedly quit milk, ghee and dairy sweets. Although, he does miss curd!
10. Esha Gupta
She changed her lifestyle in 2013, and converted into a vegetarian for life when she realised the consequences of opting for a lifestyle that meant butchering animals. Esha has also been endorsing various ad campaigns for PETA, and enjoys leading her fully plant-based vegan lifestyle.