​Admit it, you've just spent two minutes aww-ing over these costume-savvy dogs. This fluffy trend started with NYC photographer Paul Nathan's coffee table book called Couture Dogs Of New York—a documentation of the city's best-dressed dogs, their owners, and the couturiers who make their one-of-a-kind outfits that cost about the same as a pair of Louboutins! And it's now spread the world over. We aren't kidding—these bespoke doggy outfits are fashion week-worthy. Here's to more (stylish) puppy power!
Couture Dogs Of New York by Paul Nathan and Nadine Rubin Nathan, INR 1,789 approx, amazon.com
"Peter Pan would be proud. Woof!" ​
"Somebody pass me my lipstick!" ​
"Is my toupee straight?" ​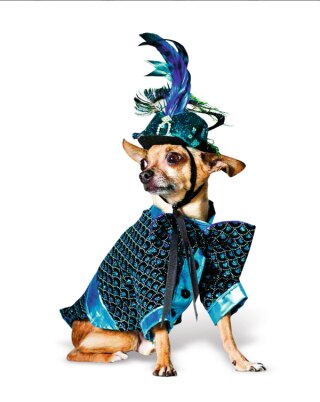 "Lady Gaga who?" ​
"Do you think I overdid it? Me neither!" ​