Hello, and welcome to your daily Kylie Jenner's hair™ briefing.
It's no secret that our gal Kylie has changed her hair literally every single day since the world went into lockdown
Recently she pivoted to '90s chunky highlights - and this morning I'm delighted to announce that Kylie just posted a shot of the cutest pigtails.
If you're new to this communal obsession, let me catch you up on 8 weeks of Kylie styles. Important milestones on these past quarantined months included a short crop in a natural colour, strawberry blonde, long dark blonde hair and more.
She's had beef with those unfairly critiquing the blending of her hair colour (while she's, y'know, casually running a business and caring for her tiny child), not to mention the BTS leaks, such as revealing she was ordered to go blonde by Versace for the Met Gala.
And her latest move? Baby Spice style, half-up pigtails - and I'm IN LOVE.
It's not the first time she's opted for a throwback aesthetic (remember when she whipped out a scrunchie as if it weren't a life-changing clapback to *that* SATC quote for every single one of us?
We, for one, also think this is the perfect Zoom hairstyle for those moments when your 3-day hair just won't do. Brush those greasy strands into two little pigtails at the crown of your head, dry shampoo any strands and under-layers of hair, and you've got yourself the ultimate lazy girl hairstyle.
This content is imported from Instagram. You may be able to find the same content in another format, or you may be able to find more information, at their web site.
[instagram]https://www.instagram.com/p/CAdyftHHDrU/?utm_source=ig_embed&utm_campaign=loading[/instagram]
I'm in love. You win again, Ky-Jen.

Follow Kate on Instagram
Related Story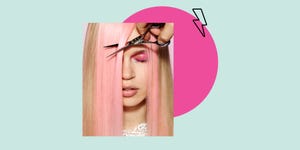 Exactly what to expect when the UK's salons reopen
Related Story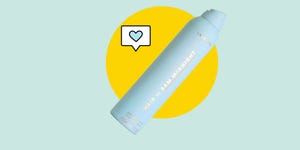 This TikToker overhauled how I use dry shampoo

This content is created and maintained by a third party, and imported onto this page to help users provide their email addresses. You may be able to find more information about this and similar content at piano.io This commenting section is created and maintained by a third party, and imported onto this page. You may be able to find more information on their web site.