1. Deepika Padukone
Not only did she act in a South Indian film, she actually made her acting debut with the Kannada film, Aishwarya. After which she took the Bollywood route, but swayed back to South Indian, with her historical fiction, Kochadaiiyaan, alongside Rajinikanth, in 2014.
2. Katrina Kaif
Who would have guessed that the half-English, actor, would have done two Telugu films, and a Malayali one too? We all know how Katrina struggled to improve her Hindi, for Bollywood. But she didn't let the language barrier stop her from venturing into South Indian films, like Malliswari, Allari Pidugu, and Balram vs Tharadas.
3. Priyanka Chopra
Just like Deepika, Priyanka too made her acting debut, with a Tamil film, Thamizhan. Talk about spreading your wings, what film industry hasn't Priyanka covered? Even though she she's been busy with Bollywood and Hollywood, ever since her debut, she couldn't help but venture back into Tollywood, with a bilingual film (Hindi and Telugu), Zanjeer, in 2013.
But here's a fun fact, she actually even made her singing debut with her first ever acting job, in Thamizhan, with the song, "Ullathai Killathe."
Excuse us, while we go YouTube the sh*t out of it.
4. Aishwarya Rai Bachchan
She too made her acting debut with a Tamil film, Iruvar, in 1997. And she's done way more South Indian films than you can imagine, and more than any other actors listed. Her 1998 film, Jeans, was dubbed in Hindi as well as Telugu. She also featured in other Tamil films after, like, Kandukondain Kandukondain, Raavanan, and Enthiran.
5. Sonakshi Sinha
Sonakshi, premiered in a 2014 Tamil action movie, with the top South Indian celebs, Rajnikanth and Anushka Shetty. Her film, Lingaa, depicted the British Raj in India.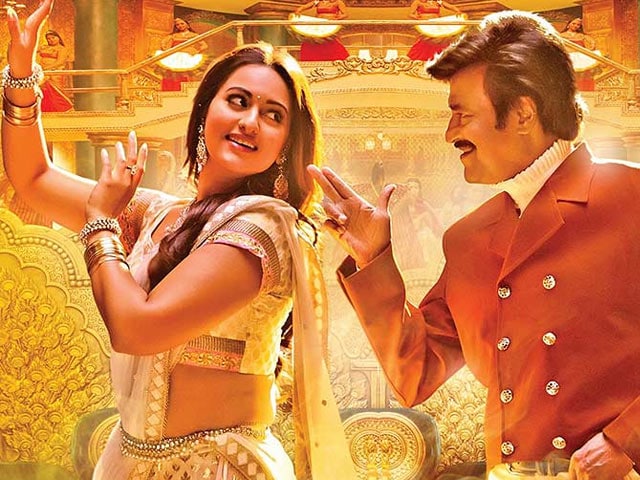 6. Preity Zinta
This quirky actor, acted in two Telugu films, Raja Kumarudu and Premante Idera. And, for all the Preity Zinta fans, who'd be interested in watching it – they were also dubbed into Hindi and released as, Prince No. 1 and Dulhan Dilwale Ki.
7. Kangana Ranaut
The 'Queen' of Bollywood, even dabbled with a few South Indian films. She did one Tamil film in 2008, Dhaam Dhoom, and a Telugu film, Ek Niranjan, in 2009.
8. Vidya Balan
Talk about multi-tasking. In between her acting debut, in a Bengali film, and her Bollywood debut, with Parineeta, Vidya also did a Malayalam film. Her first one was Kalari Vikraman, which was actually never released. But that didn't stop her, and she did another Malayalam film, Urumi, in 2011.