1. Shilpa Shetty and Raj Kundra
This couple had to top the list of most extravagant gestures of love, hands down. A love story that begun as business-partners, Shilpa Shetty and Raj Kundra have cited countless romantic gestures that are heavily enviable! If you think a 20-carat heart shaped natural white ring diamond worth a whopping 3 crore rupees along with a sprawling duplex apartment in the tallest building of India, as well as an apartment in England is mainstream, we've got more for you. If you dream of owning an apartment on the 19th floor of the Burj Khalifa in Dubai, Shilpa Shetty is living your dream. Heck, we can't even dream about it. If this ain't OTT, we don't know what is!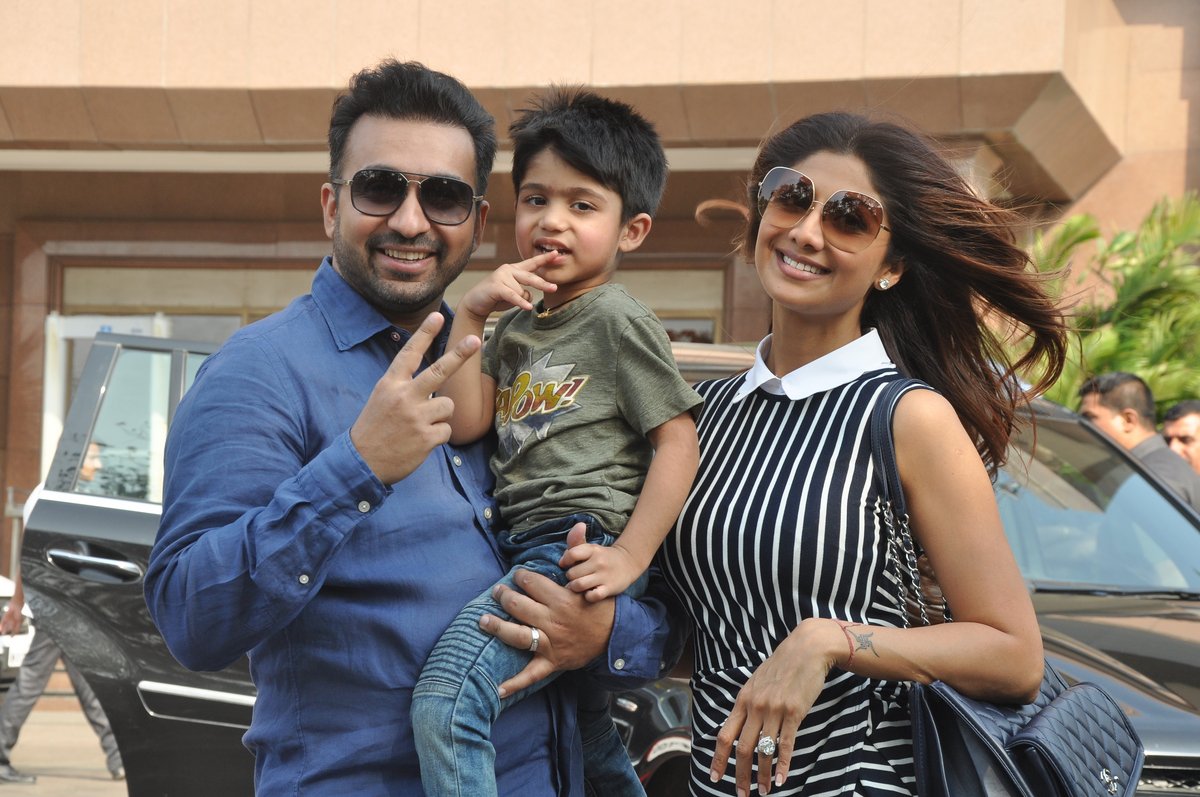 2. Shah Rukh and Gauri Khan
When it's about one of Bollywood's few marriages that is still rock-solid, material gifts are valueless as opposed to the all-consuming love that surrounded the duo, complete with the struggles of getting married! When Gauri Chibber (as she was back then) abandoned a possessive and controlling boyfriend, a heartbroken Shah Rukh realised his love for her. After confiding in his mother, Shah Rukh left for Bombay with only 10k in his pocket, and actually searched frantically for his love in the vast city, until he found her at a beach and broke down crying in her arms! Anyone getting Gumshuda song vibes?
Owing to differing religious backgrounds, SRK has to go as far as posing as a Hindu to win over Gauri's Brahmin family, and like the true 'romantic hero' of Bollywood, he eventually married his lady-love. No wonder, Shah Rukh is the ultimate *knight-in-shining armour*, every teenage Indian girl dreams of!
3. Hrithik Roshan and Sussanne Khan
His drop-the-ring-in-the-coffee-mug proposal to the childhood love of his life was cliched, but romantic nonetheless. Extravagance was defined by Sussanne Roshan when she gifted hubby Hrithik Roshan, an over-the-top luxurious yacht party with close friends and family, on his 39th birthday! Have we expressed how badly we want this estranged couple to get back? Pretty please?
4. Aamir Khan and Kiran Rao
Aamir Khan was clearly head-over-heels in love with assistant director, Kiran Rao on the sets of Lagaan, and the duo ultimately ended up marrying each other, after Aamir divorced his first wife. If a home in the most expensive city of the country wasn't enough, Aamir Khan hit the OTT chord when he gifted Kiran a holiday home in Beverly Hills, with all it's Hollywood-studded neighbourhood and grandeur! Fancy AF.
5. Jay-Z and Beyonce
Hollywood is not far behind when it comes to OTT romantic gestures of love for their SO, and this one will make you regret your decision to dump your ex! Jay-Z surprised Beyonce with 10k roses before her Super Bowl 50 halftime performance! A massive PDA, and romantic red roses – well, we're floored! To add to it, he gifted her jewelry worth a million dollars, and a 1959 Rolls-Royce convertible for her 24th and 25th birthday, respectively. She's 'Queen' B for a reason, you know.
6. Kareena Kapoor and Saif Ali Khan
This iconic couple has ceaselessly given us #RelationshipGoals every now, and then. Whether it's romantic getaways, a typical Nawab wedding, or just their adorable baby boy, Taimur – Saifeena is Bollywood's fave couple for sure. Saif Ali Khan lived up to his Nawab stature, when he proposed to the love of his life, not once, but thrice! They were in Paris, (Note- The most romantic city in the world!), and Saif popped the impending question, first at the Ritz Hotel, then once again on the same trip, and finally emerged victorious at the Notre Dame Church! What's over-the-top romantic is, that he proposed to her in Paris because his father had done the same years ago, when his mother was shooting a film, An Evening In Paris. Give us a moment to awww please.
7. Johnny Depp and Vanessa Paradis
A romantic vacation at a vineyard? We get it. A sweet gesture of love, and a pretty cool date idea. OTT? – buying a whole vineyard in France for your SO! Yes, you can close your mouth and believe it. Boyfriend #inspo, à la Jack Sparrow!
8. Kanye West and Kim Kardashian
When it's about the Kardashians, you expect all kinds of over-the-top melodrama. In tandem with that, Kanye West's proposal to Kim, will blow your mind and give a whole new definition to OTT. Kanye West dropped a hefty 3.3 million dollars on Kim's engagement ring which was a blinding 15 carat diamond. Cherry on the cake? A 50-piece orchestra and "PLEEEASE MARRY MEEE!!!" on the scoreboard. Who could decline this insanely romantic gesture of love!