Now you may have been swooning over Alia Bhatt, since she has just gotten more and more breathtaking with every passing year, along with having pretty incredible roles in her kitty to boast about. And we don't blame you, she really has carved out her own path to success, but there were some unfortunate incidents in her life as well, which Alia would totally wish to forget today!
Here are five of them.
1. The Saifai Mahotsav Controversy
Back in 2014, the star kid got herself into trouble along with stars like Salman Khan and Madhuri Dixit when they performed at the controversial Safai Mahotsav. To recall, it was an event organised in Samajwadi Party chief Mulayam Singh Yadav's native village Saifai. The event underwent sharp criticism for being a star-studded cultural extravaganza involving spending vast financial resources, which could have been put to better use, in rehabilitating Muzzafarnagar riot victims.
Alia Bhatt defended herself when she was grilled for participating in the event by saying, "We are not sadistic who went to Saifai, and felt happy about those who were suffering! But yes, I do feel bad for not being aware. I just think that it isn't fair to call us inhuman."
Initially a bit hesitant to share her perspective, Alia confessed later that the whole controversy made her understand the importance of being politically more aware! That's a situation we would definitely wanna steer clear of.
2. When she apparently made her father feel like a failure
As if the media's harsh words were not enough, Alia Bhatt had to face the horror of disappointing her director father, Mahesh Bhatt when the Safai Mahotsav Controversy took place. In an attempt to apologise for Alia's participation, Mahesh Bhatt apparently went on record to admit that his daughter made him feel that he had failed as a father!Reacting to his apology, Salman Khan, took to Twitter to say, "Bhatt saab, no need for apology, Alia's upbringing is great. I was proud to share the stage with her. She earns her living with hard work and dignity."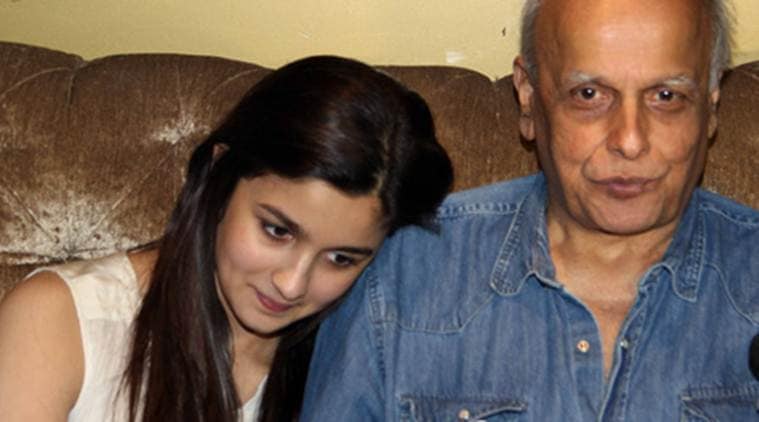 3. The Infamous Koffee With Karan Fiasco
Alia Bhatt's entry in Bollywood was, by portraying a high-end rich student, who was a bit on the non-intellectual side, in her debut film Student of the Year. But who knew, she would go on record on a chat show, to actually make people wonder the grim reality of her awareness regarding political history! She was trolled left and right on the web, and was labelled as "Beauty without brains" for her dreadful mistake. In an episode featuring her with her co-stars, Sidharth Malhotra and Varun Dhawan, she replied "Prithviraj Chauhan" to a question asked by Karan Johar about who is the President of India!
And the rest as they say, was history.
4. The wardrobe malfunction at a movie promotion
While promoting her film, Humpty Sharma ki Dulhania, with co-star Varun Dhawan, Alia Bhatt gave papparazi a little more than she bargained for, with her blink-and-miss wardrobe malfunction. A candid lift by Varun landed her in trouble with her clothes, for which she reportedly told off the actor, later! Well, we don't really blame him, his OTT enthusiasm definitely looks hard to curb.
5. The AIB Roast Scandal
The AIB roast which shook the internet with it's over-the-line humour (as proclaimed by several critiques) still managed to make the millions of masses laughing their *sses out, at the hilarious way in which all celebs got trolled. While everyone took it in good sport, but a lot of them got into trouble, when the roast became a raging controversy. Like others, Alia too had an FIR and an arrest warrant issued against her for being an active member of the audience! So much for having been made fun of...