Two films clashed at the box office in October last year, but an irreversible damage was done to a 25 year old friendship. Two best friends, Karan Johar and Kajol—who were inseparable and were the epitome of a kick*ss camaraderie in Bollywood, called it quits when the former got accused of sabotaging Kajol's husband, Ajay Devgn's film Shivaay, to boost the performance of his own film, Ae Dil Hai Mushkil.
A lot has been speculated, and sources reveal that the reasons were more personal than professional, and cold feelings were brewing between the two for quite some time—before the friendship culminated with a single tweet.
While we won't dig deep into the details of what happened exactly, here's a quick breakdown of the changing graph of this beautiful friendship that couldn't stand the test of time, as expressed by their own statements.
The good old days...
1. When Kajol let go of an opportunity to work with her dream director, Mani Ratnam, just to honour her friendship with Karan. She was offered his film, when she was about to begin shooting for Karan's directorial debut Kuch Kuch Hota Hai—but she chose friendship over her dream. Awww!
"I called up Kajol. I will let go off my film. I will start my film later. Kajol said, 'I don't care who has offered me what. It's your film, and I have committed to you.' And that made a lot of difference to me. I understood what kind of a person she is." - Karan Johar
2. That time when Karan confessed that Kajol was his lucky charm (which was pretty evident as she would have a special appearance in almost all his films which she didn't herself star in!)
"Kajol's presence is very important for me. She has been there in every film of mine, and she has always been lucky." - Karan Johar
3. At the FICCI FRAMES 2013 seminar, when Kajol showered her BFF with the sweetest compliment!
"You were the first person to make a brand out of yourself beyond the face of a director. It started with you. You changed my attitude towards certain things." - Kajol
4. When Kajol proved that no matter what, you always believe in your best friend's potential. #No1Cheerleader
"I never doubted him for a minute. I felt that kind of confidence in him. I know he is going to work hard, and if he sticks to his script, he will make a good film. And this is what happened." - Kajol
And now...
5. In his autobiography, An Unsuitable Boy, Karan openly talked about his broken relationship with Kajol after the whole incident. Excerpts from the same—
"Prior to the release of Ae Dil Hai Mushkil, there's a lot that happened. Things were said, crazy accusations were made against me, that I had bribed someone to sabotage her husband's film. I can't even say that I was hurt or pained by it. I just wanted to blank it out. When she reacted to the whole situation and put out a tweet saying, 'Shocked!' that's when I knew it was completely over for me. That tweet validated the insanity, that she could believe I would bribe someone. I felt that's it. It's over. And she can never come back to my life. I don't think she wants to either. I never want to have anything to do with them as a unit. She was the one who mattered to me but now it's over. I told my mother that she could have a one-on-one relationship with Kajol if she wanted. That's my mother's preference and if Kajol chooses to, but she's out of my life." - Karan Johar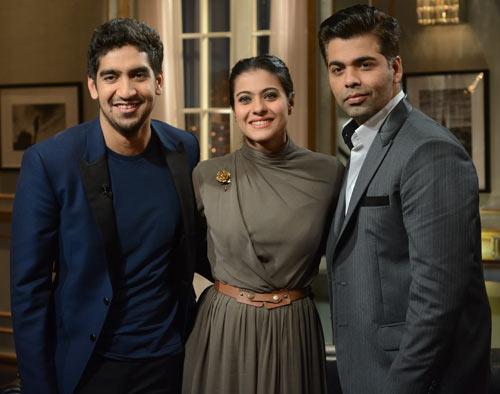 6. The book also talked how he transitioned in emotions, from pain to hurt, to indifference—when he realised that her best friend from 25 years, had no faith in him. Excerpts from the same—
"I wouldn't like to give a piece of myself to her at all because she's killed every bit of emotion I had for her for twenty-five years. I don't think she deserves me. I feel nothing for her any more. I've been told by my friends that it's still my hurt talking but I'm so indifferent to the situation now, what with everything that's transpired. There was still a bit of me that wished we would get back to what we had, but that one-word tweet that she put out – that was the most humiliating thing she could have done for a person who loved her deeply. That broke me. Once it broke me, it angered me and then I went into indifference. Now no matter what happens, I'm never going to be there for her. Maybe it doesn't matter to her at all. I don't even want to speak about her husband because that's inconsequential to my life now. He doesn't matter to me, he never did. I still don't want to say anything about her husband because I want to respect the history she and I shared." - Karan Johar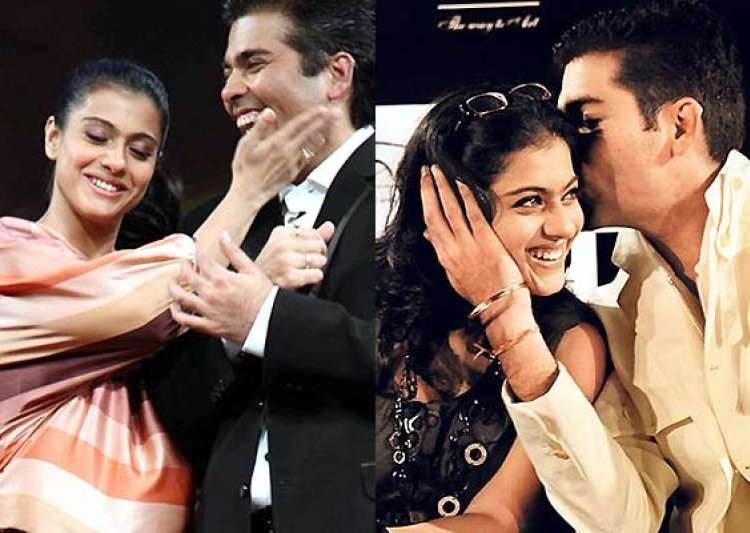 7. When Kajol chose to remain silent on the entire controversy in an interview with DNA, but subtly put across her point.
"I think that the best thing for me to do right now, as far as this entire topic (the fallout with Karan Johar) is concerned, is to stay silent. And that's exactly what I'm going to do. When and if I choose to give my opinion on this particular topic, I will make sure the world hears of it." -Kajol
8. When Karan admitted that he was broken after the whole incident, and the first person he approached for emotional support was his best friend—Shah Rukh Khan.
"When I had a falling out with Kajol. The first call I made was to Shah Rukh. He came to meet, spoke about it to me. Then I called Adi and we discussed it. My instinct was to call Shah Rukh first. He had nothing to do with the problem. But I still called him because somewhere Shah Rukh, Kajol and I have been so close." - Karan Johar
9. When Kajol went brutally honest about her opinion on the whole subject, blatantly pointing out the entire controversy as a 'publicity stunt'.
"Well, I think there's a lot of fake honesty going around as well. I really do. There are a lot of people going around and saying, 'You know I'm being honest' and actually, it's just for selling books, or movies and ratings. I don't know, there are a lot of reasons for faking in front of the camera. Or in front of the public, for that matter. I think honesty has been abused over time and space." - Kajol
10. When Karan and Kajol gave their final verdict on the status of their broken friendship, and on the possibility of working together again, making it clear that it really is...over.
"I don't have a relationship with Kajol anymore. We've had a fallout. Something happened that disturbed me deeply which I will not talk about because it's something that I like to protect and feel it would not be fair to her or to me. After two and half decades, Kajol and I don't talk at all. We just acknowledge each other, say 'hello' and walk past." - Karan Johar
"Let me put it this way, I am not answering any questions on that particular point. If you're not comfortable with the people you're working with, if you cannot speak up, or speak to the people you're working with....I think communication is a key element in working with people. You can't work alongside them if you don't talk. If any of my other friends want to offer me a film I'll definitely do it." - Kajol
*teary-eyed*