This Throwback Interview of Deepika Padukone Gives Tragic Details of Her Split With Ranbir Kapoor
"Then I actually caught him red-handed..."
Ranbir Kapoor and Deepika Padukone had a relationship that was the talk of the town, while they were dating and even when they parted ways. The two were very much in love, and fans could never get enough of raving over them. Deepika even got Ranbir's initials tattooed on her nape, but interestingly, she did not get it removed even after their very public breakup.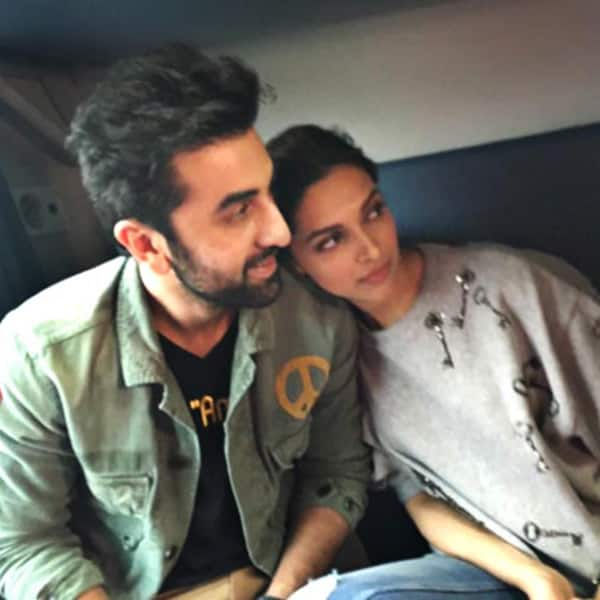 Whenever Deepika was quizzed about her split with Ranbir, she openly proclaimed that it was Ranbir's infidelity, which made them call it quits, once and for all. Even Ranbir Kapoor accepted that he had in fact, cheated on her out of immaturity. To quote him,"Yes, I have, out of immaturity, out of inexperience, out of taking advantage of certain temptations, out of callousness."
Even though Ranbir went on to date Katrina Kaif after Deepika, and has now ended his relationship with her as well, fans still cannot stop bombarding the actors with questions about their past, and their pleasantly surprising camaraderie, which still exists despite their split.
In a no-holds barred interview with a magazine, Deepika went all out and explained a detailed version of the story, without even the slightest hesitation.
Deepika was asked about her take on physical relationships, to which she replied,
"For me, sex is not just about physicality; there are emotions involved. I have never cheated or strayed when I'm in a relationship." - Deepika Padukone
Ranbir Kapoor was infamous in the industry for his philandering ways, and seems like many warned Deepika about it. But, as they say, love is blind, and it took DP several blows to finally realise the stark reality.
"If I'm going to be fooling around, why would I be in a relationship? It's better to be single and have fun. But not everyone thinks like that. Maybe that's why I've been hurt in the past. I was foolish enough to give him a second chance because he begged and pleaded, despite the fact that everyone around me said he was still straying. Then I actually caught him red-handed. It took me a while to get out. But having done that, nothing can make me go back. That ship has sailed." - DP
It is natural to blame oneself, or feel inadequate for your partner if you catch them cheating, especially if you're the one who is more emotionally involved in the commitment. It was the same for her, and she had no qualms in confessing it.
"The first time he cheated on me, I thought there was something wrong with the relationship, or me. But when someone makes a habit of it, you know the problem lies with him. I give a lot in relationships, and don't really expect much in return. But, infidelity is the deal breaker. Once it comes in, respect goes away, trust goes away and these are the pillars of a relationship you can't f*ck around with it." - DP
Years after her breakup, Deepika is now a changed person, and is happy about the fact that she has evolved into a stronger, and more logical individual, for which she is grateful to Ranbir. Probably why, the duo are still friends and did not hesitate in starring together in Imtiaz Ali's film, Tamasha.
"It made me realise I should not be so attached to one thing or a person - after the break-up the fact that I had to pick myself up. I cried a lot after my break-up. But I have become a better person and I thank him for that." - DP
She's soaring in her career, and has a sorted personal life as well, now that she is dating Ranveer Singh, who obviously adores her like crazy. Even though based her past experience, Deepika prefers to be tight-lipped about this relationship, the world knows about it, and are super-happy for the couple. Well, it's only fair!