Here Are Some Powerful Open Letters Written By Celebs
Sonam Kapoor's letter is a breath of fresh air!
Thank the digital era to help you share your thoughts with the world in a jiffy. The virtual insanity got us give into it and broadcast, present, announce and share our story instantly.
And looks like celebrities took the opportunity to use these tools to their advantage just like us.
Here are some powerful extracts from the open letters of celebs that were spot-on!
Sonam Kapoor's open letter on self-love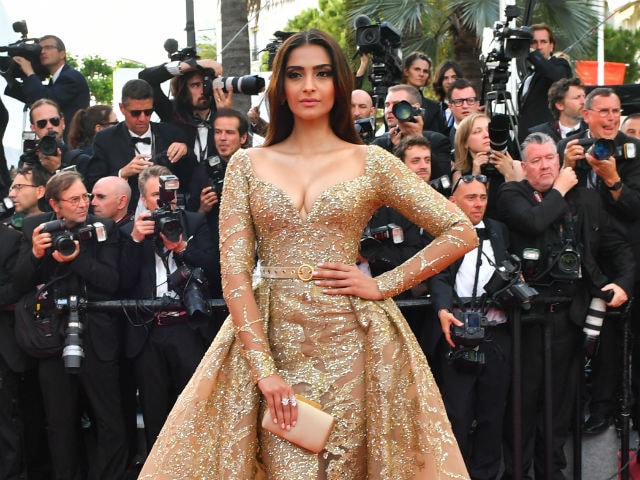 "Like every girl, I spent many nights through adolescence leaning into my bedroom mirror, wondering why my body looked nothing like it should.
Why does my belly crease? Why do my arms jiggle? Why am I not fair? Why are there dark patches under my eyes? Why am I taller than boys my age? Do stretch marks ever go away? Will this cellulite stay forever?
"Itni lambi, itni kaali," a relative casually let slip at a family gathering. "Shaadi kaun karega?" It confirmed that my greatest insecurities were well-founded.
I didn't know much at 15. But I knew I could never look like a Bollywood actress.
When I was 13, my family took a trip to Goa. Aishwarya Rai was there vacationing with a friend, and we spent an evening with her. I still remember that in blue jeans and a white tank top, she looked like royalty. It baffled me.
I didn't know much at 15. But I knew I could never look like a Bollywood actress.
Two years and some surprising life decisions later, Sanjay Leela Bhansali cast me in Saawariya.
Despite being on the cusp of actually being a movie star, I didn't believe I looked the part. I constantly worried that, if asked to dance in a backless choli, rolls of back fat would give me away as an imposter to the industry. Nobody lines up to buy tickets to see cellulite.
So I embarked on a series of unhealthy behaviours. I dieted serially; sometimes South Beach, other times Atkins. Once, in desperation, I tried a diet that had me eating pineapples all day.
At 18, I went on a date that I thought went well. Later, the boy told our mutual friend that "Sonam is too big". I didn't eat for a day.
(Now, thanks to those dumbass teenage decisions, I'm stuck with acidity for life.)
I had assumed that the self-loathing goes away once you're on billboards at Juhu Beach. I was so wrong. Far from accepting my body once I was making a living as an actress, I was shown new reasons to hate it.
When I had a couple of movies out, Shobhaa De wrote a blog post saying that Sonam Kapoor "just doesn't cut it in the sex appeal stakes".
People started calling me flat-chested. I'd never been insecure about my C-cup but I got defensive about it on Koffee With Karan.
Eventually, I didn't even need the tabloids to point out my flaws – I could look at myself on camera monitors and predict what would be criticised. I still remember the frames I hated immediately: the tight silver dress from Bewakoofiyaan, the song with Neil Nitin in Players, the swimsuit and shorts in Aisha, to name a few.
Of course, scrutiny of female bodies isn't new, or even restricted to celebrities. I mean, raise your hand if you've ever been called "healthy" by a relative, or been given unsolicited advice by a friend about how to lose weight.
Raise your hand if you were told to stay out of the sun so you don't get dark.
Raise your hand if you started hating your body after somebody else told you how.
Here's what's gone wrong:
We've been taught that women need to be flawless even when our flawlessness is wildly implausible, sexy even when our sexiness is a break from plot. We're sprinting through Jurassic Park in heels, fighting supervillains in strapless corsets, being stranded on deserted islands for days without a hint of stubble. Real female bodies are so taboo that hair-removal-cream ads show hairless legs even before the cream is applied.
We've been taught that women need to be flawless even when our flawlessness is wildly implausible.
The rules of beauty are strict and it's almost impossible to win. Anushka Sharma has been skinny-shamed, Sonakshi Sinha has been fat-shamed, Katrina Kaif has been fit-shamed. These are women who are and always have been staggeringly beautiful.
But where there's a broken system, there's a solution. The problem is in mainstream culture's rigid definitions of female beauty. The solution, for me, has been in the women I know.
It's been a decade since I entered the film industry with my awful self-esteem in tow and, thanks to the female support I've had throughout, that self-esteem is in a healthier place now.
I'm lucky to have had my friend and makeup artist Namrata Soni, who sees my face from hyperclose quarters and goes out of her way to make me feel good about it. When I whine about my laugh lines or dark circles, she tells me they're natural and that's why they're beautiful. I have a forcep scar on the right side of my face and my lip lifts up on one side (you notice these things when you're in front of a camera a lot). When I float the idea of getting them fixed, Namrata reminds me that they make me me.
Instead of letting me interpret my body's quirks and changes as "flaws", Namrata helps me celebrate them as unique markers of unique beauty.
I'm lucky to have had my sister and sometimes stylist Rhea, the hottest girl I know. When I'm beating myself up for being too lanky, for not having her curves, she shuts me down and insists I look good in everything she makes me wear. When I start complaining that I don't look like I did when I was 21, Rhea tells me I look better now..."
--------------------------------------------------------------------------------------------------------------------------
Hrithik Roshan's open letter on the Kangana-Hrithik alleged affair controversy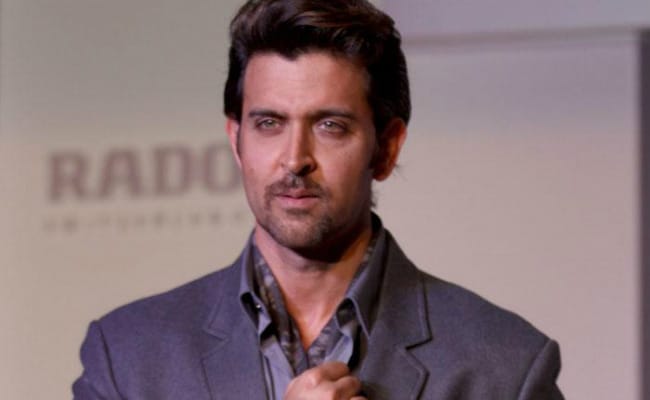 "I choose to be on a path of creativity, productivity and constructive work. Anything that isn't in alignment with that, I tend to ignore, sidestep and treat as a distraction.
I believe that ignorance, non reaction and staying on the path of dignity is the best way to discourage any persistent unwanted intrusions. But Just like a nagging health issue sometimes ignored can turn malignant, this situation for me has unfortunately turned malignant.In case of the matter at hand, it seems the media has no intention of letting go.I don't see any grace in adding to this circus by testifying in defence of my character in a situation that I have no involvement in whatsoever.I have been dragged into a dirty perverse mess without a choice in the matter. This is something that is not of my making.The truth is, I have never met the lady in question one on one in my entire life. Yes, we have worked together, but there has been no meeting in private. Thats the truthPlease understand, I am not fighting against an allegation of an affair. Or being childish trying to uphold a 'good guy" image. I am very aware of my faults, I am human.I am in fact protecting myself from something far more serious, sensitive and destructive than that.Sadly, very few from the media or the public seem to be interested in the truth. This has been a hard-learnt fact for me.If the people are comfortable with a lie because it doesn't threaten their model of the world where a girl is the victim and the man the aggressor then so be it. I am ok with that too.Women have suffered centuries of abuse at the hands of men and it infuriates me how some men can be so brutal and they deserve the harshest punishment. But by that logic if it ordains that one man can't be vulnerable and one woman can't be a liar, so be it. I'm ok with that too.An alleged 7-year long, passionate affair between two high profile celebrities with no trail left behind.No evidence, no paparazzi pictures, no witnesses, not even a memento in possession like a selfie taken at the alleged engagement which is claimed to have happened in Paris in Jan 2014. Nothing that constitutes an exchange or any sort of proof of a romantic relationship.Yet we want to believe the other party because the rhetoric is -why would a girl lie.My passport details show no travel outside the country in Jan 2014, which is the date that this alleged engagement supposedly took place. In Paris."This, totally contradicts with what Kangana had said in her interview. According to her, Hrithik proposed her in Paris and asked her to marry him."The only so-called proof presented of this alleged "relationship", was a photoshopped picture in the media. This was immediately exposed, the very next day by friends including my ex-wife.These questions are not even asked, because we are taught to protect the woman, as we should. I myself have been brought up to think the same way, by my parents and the wonderful women in my life who have been my rock and support system. I'm deeply grateful to them. I will do my best to teach my children the same values of family and dignity. And yes, I will teach them to stand up for women. Always.There are 3000 one sided mails which either I have sent to myself or the woman in question has sent to me. The Cyber-Crime Dept. can prove or disprove either story, in just a few days. Towards that purpose, I have surrendered all my devices including laptops / phones etc which are still lying with the cyber cell , but the other party has refused to do so. The investigation hasn't been closed.This is not, and I repeat, not a lovers spat. I humbly request people to stop labelling it as one and, for a second, try and see it for what it really is.I have been harassed by this for 4 years and the well meaning and probably necessary social bias toward women has deemed me helpless in defending myself.I am not angry, I have seldom allowed anger into my life. I have not had a single fight in my life, with a man or a woman. Even in my divorce, there was no fight. I, and those around me, have always chosen peace.I am not here to accuse or judge anyone, but it's time I defend the truth because when truth suffers the collective consciousness of society suffers. Civilization suffers. Closer to home, families suffer. Children suffer."
-------------------------------------------------------------------------------------------------
Karan Johar's open letter to his twins

"Dear Roohi and Yash,
I was 44-years-old when you were born to me, and almost immediately you made me as sentimental as a Hallmark greeting card. I spout clichés on how magical the two of you are, how you have filled the vacuum in my life and how you made my house a home, but it's true.
You've changed my life completely, and I'm not complaining. I worry a lot more than I ever did—I have these strange thoughts about my insurance premium, my will, even the division of my assets. I stay awake some nights wondering who I can appoint your guardian if something happened to me.
For now, for me, thoughts of what or who I'd want you to be are a long way off—instead, my survival and longevity have taken on a new importance. It might sound selfish but it's my immediate instinct, to be there for you as long as I can, no matter what. Do you want to know the first thing I did when you were born? I started going to the gym and got myself a nutritionist. All to get healthier, so I'm around. I'm aware that the one thing I can give you, that I owe you, is my life. So when I think of what dreams and aspirations I have for you, my first dream is that I'm there long enough.
Most people underrate the gravity of the decision to bring a child into this world. It's considered a part of regular life—you get married and procreate. It's simply the done thing. But in today's day and age, filled with urban angst and crazy schedules where one is barely able to handle their own life, bringing a new life is a big decision. It felt instinctual, I just knew I was ready—to nurture you in the way that I knew best.
Parenting advice is available in every nook and cranny—from what formula milk to how you should be burped. There were aunts and uncles who would extol the virtues of an ergonomically designed cradle and others who would wax eloquent on the degree of softness that your baby pillow should possess. I listen to everyone's advice, but as a single father I've had to find my own path, my own way of being your dad. I am learning to rely more on my instincts and I'm learning to accept the fears, apprehensions and insecurities that come with being a dad.
I've already started imagining things like your first day at school, your first words and even your first acknowledgement of me. To tell you the truth, every single day I whisper 'papa, papa, papa' into your ears because I'm petrified that your first words will be in Malayalam (all our four nurses are from Kerala)!
My second dream of what I wish for the two of you is, strangely, a reaction to all those who will ask us: "Will your kids take your legacy forward?" My father never forced me to do what I'm doing. In fact, he did not want me to do what I'm doing. He wanted me to branch out of the industry, so, likewise, I don't want you to do what is expected just because I have a company and have built a legacy. You don't have to take my company forward if you are not inclined towards the film business. Instead, I wish that I bring you up to become people who are fiercely independent in your choices, opinions and your individual lives. The legacy, if any, I want to pass on is the independence that I was given.
Earlier this year, I attended a session with Sadhguru, and he said something beautiful that stayed with me. He said he brought up his daughter by imparting to her no knowledge. He didn't teach her anything—whatever she learned was from the environment around. That's what I want my children to do. I don't want you to conform to the knowledge that is available. So, my third hope for you is that you never feel the need to conform to convention. I wouldn't want you to be religious because you are told to be so, or turn to spirituality because it's the cool thing to do. I don't want you to do what people think is right. I want you to grow and acquire your own beliefs. I don't think there's a rulebook I can follow to take care of you, but I do believe that if I have my own strong value system, it will be imbibed into our home (and our lives), organically.
Lastly, I don't know how much of your journey I will be around to witness, but it's important for you to do just one thing—remember. I always remember what my father did and who he was. I live with my mother and I love seeing what she says and what she doesn't. I want you two to eventually remember it all.
Love,
Papa"
-----------------------------------------------------------------------------------
Shenaz Treasurywala's open letter to the powerful men in India
"Dear Narendra Modi, Amitabh Bachchan, Sachin Tendulkar, Shahrukh Khan, Salman Khan, Aamir Khan and Anil Ambani,
I am writing to YOU specifically because you are the most powerful and influential MEN in our country.
I am writing to you as a woman who grew up in a middle class family in Mumbai.
I am writing to YOU for HELP!
My parents may not like me saying this. I apologize to them if they are reading but this is NOT MY SHAME. It's THIER SHAME.
My first experience with the opposite sex, was when I was just 13 and groped by a man (never saw his face but will never forget his hand) while walking in the vegetable market with my mom. She had just given me the worst haircut and as an angry teenager I was upset at her and was lagging behind as she walked ahead. I still remember what I was wearing. It was her dress, mustard with flowers and little bow in the front. How I hate that dress! As if, it was the dress's fault.
I was shocked at first. Speechless. He disappeared. I just stood there. Tears started pouring out of my innocent eyes. I told my mom who went mad screaming in the market but who knew where that man disappeared to. I still remember the dirty feeling I had and the number of times I showered in my grand-mom's bathroom after. That feeling never went away.
Since then it was non-stop. I would try to articulate this to my parents and while my mom understood, my dad and uncles told me I was imagining it. Maybe they just couldn't deal with it. CAN YOU?
When I was 15, I started going by train and bus to St. Xaviers' College. I was groped and touched and from all angles and this was just how I grew up. Not Just Me but MOST INDIAN WOMEN who don't have the luxury of cars and drivers.
As a teenager I would dream of and still sometimes dream that I had a machine gun and could kill all the men who tried to grope me. A very disturbing dream for a kid, don't you think?
I got my first assignment as a model in the FYJC and I had to go to screen-tests straight from college. So I had to dress nice, didn't make it any easier. I specifically remember the time I went for an audition in a red body suit and a black long skirt with slits. It was HELL! I never wore that again. As if it was the dress's fault.
I developed ways to defend myself, I always carried a bag in front of me, my fist was always clenched, I always turned around every 20 seconds to check who was behind me and a few times I slapped men who touched me, I got slapped back many times too. Sometimes saved by the public, MOST TIMES NOT.
My mom begged me not to pick fights with men who touched me, she was afraid of acid being thrown at me or that somebody someday would hurt me badly. She is STILL AFRAID and today she told me not to take an UBER to my meeting tomorrow. Hell ya. BAN UBER! Make everyone take responsibility for this.
My sister got into Sophia's college, we were all excited. She went by bus but the first day she came home, she sobbed traumatized. A man had put his hand in her tee-shirt through her sleeve, the entire bus ride. She just froze. She was a kid too and wasn't equipped to even understand this. I was LIVID. I'm sorry sis for telling the world this, please don't stop speaking to me. IT'S NOT Our Shame. It's THEIRS!
One of my friends in college was RAPED on the train on her way home in the ladies compartment. She was sick and was going home in the 11:15 break. There was nobody in the first class compartment going back to Bandra at that time, it was a superfast meaning it didn't stop at most stations. He raped her and then jumped off after using her scrunchy (hair tie) to wipe himself. She was the only one on the train and had to limp her way back to her home in Bandra, bleeding profusely. She was just 16. This she felt was her shame so she did not say anything to anyone.
BUT IT ISN'T HER SHAME, it's THEIR SHAME.
My mom accompanied me to Hyderabad on a shoot once. In churi bazaar, a cyclist groped My MOM. My dear respected and lovely MOM.
Sorry Mom, IT'S NOT Our Shame, It's THEIR SHAME.
Why am I telling you my personal story?
Well first I want all women to Speak Up.
Let's make this our MOTTO-
It's not OUR SHAME, it's THEIR SHAME.
Who are "THEY"?
"THEY" ARE THE MEN IN OUR COUNTRY.
Not just the rapists and the sexual offenders and gropers but also our Fathers (sorry dad) and Uncles and Brothers and MOVIE STARS AND CRICKETERS AND POLITICIANS for not SAVING US or PROTECTING US by insisting and protesting for the LAWS TO CHANGE and Rapists and Gropers to BE PUNISHED SEVERELY!
Why do we as women have to feel so threatened? WHY has there been no severe action taken? This has gone on for years now. Not just in Delhi but all over our country and yes even in BOMBAY OR MUMBAI OR Whatever the hell you want to call it! It's NOT SAFE. NO!
My biggest fear ever since I was kid and even today when I walk back home at night from yoga or when I take a rickshaw from a friend's home is being RAPED. I still feel that fear. I am still am on guard. I still fantasize of having that MACHINE GUN.
In the past 4 years I have been living and working half in India and half in New York and let me tell you I have walked the streets of Harlem, the Bronx and Brooklyn (perceived as the most dangerous in NYC) at3am after parties in short skirts and felt safer than I feel in Bandra at 10 pm on a quiet road fully covered. WHY??
Let's talk about Delhi our Capital. I was there 2 days ago and the day of the rape. I wanted to go out and walk by India Gate and admire our great monuments but could I?! Why??
What good are all your speeches in the US or Japan or AUSTRALIA- NAMO, if no woman can walk freely in the streets even in broad daylight by herself in the CAPITAL OF OUR COUNTRY. Isn't this a SHAME? SHAME ON YOU SIR.
This is our NO1 issue. FIX THIS before anything else.
This is a SHAME. And it's YOUR SHAME. You are now RESPONSIBLE FOR US.
I beg all of you fine gentlemen that I have addressed to help change the LAW.
You are powerful men. I say, SHAME and PUNISH THE Gropers and Sexual offenders severely. KILL THE RAPISTS.
I won't ask for public castration which is what I want and all the women want because I know this is unrealistic and things move SO DAMN SLOW in our FINE NATION.
All I ask for is the -Death Penalty Please. NOW! QUICK!
If that's too hard or will take too long then at least LIFE IMPRISONMENT.
Put them away forever.
Why was this man who had raped twice before out on bail?
And then given a drivers license? YES, BAN UBER TOO. Make everyone responsible.
I'm ready to do anything. I'm not a big enough celeb but you Sachin Tendulkar, Amitabh Bachchan, Salman Khan, Sharukh Khan, Aamir Khan, Anil Ambani SIRS- need to speak up as MEN ( you are the men with the power)
SAVE US!
Please demand the Death Sentence for the Rapists.
NO BAIL. Just Death.
Superstars I beg you, please take a stand. Use your Superstardom and Power and MONEY and save the women of our country. SAVE US!
I urge you to protest or go on a fast or do something DRASTIC so people take notice, the government wakes up and CHANGES the LAW so these men are terrified to touch us.
Death to rapists. No bail. Just death.
Imagine Amitabh Bachchan Sir, Aamir Khan, Salmaan Khan, Sachin Tendulkar, Anil Ambani- if you went on a fast or walked to the Rashrtrapati In Delhi. If you, took this stand and made this YOUR NO 1 issue, how much change there would be?!
Why should we as women feel so unsafe in our motherland?!
Why should we as women be terrified and on guard all the time.
Why was this man out on bail after committed two rapes already ?
Make an Example Of Him.
Any man who even touches a woman should be imprisoned for life.
Be strict, make examples of these men, scare those who dare to touch us.
SCARE THEM BY MAKING AN EXAMPLE OUT OF THEM.
SAVE US, Save your mother, daughter, sister please!
This is NOT OUR SHAME.
THIS IS YOURS.
SHAME ON YOU.
Don't sleep till you – SAVE YOUR WOMEN!
With all respect,
Shenaz Treasurywala"
-------------------------------------------------------------------------------------------------------
Twinkle Khanna
"Why some of us choose to face the cave wall.
The Paleolithic age: Six people went to hunt down the mammoth so that the tribe could eat, three people discovered fire, four invented language and hearing the first few words, two people immediately turned their backs and sat facing the cave wall because they were offended. Not much has changed.
A great man that fought for the freedom of this country said: 'Civilization is the encouragement of differences.' And I wonder how from a race of tolerant people who even won their freedom in a non-reactive manner, we have changed to a country that has decided to be offended by arbitrary things; but being Indian, let me also join my fellow men for a minute, in listing down what may or may not offend me.
We have passed a proposal for building a 182-metre-tall Statue of Unity project that will cost Rs 2,979 crore, and are now trying to construct yet another statue in the Arabian Sea which is budgeted at around Rs 1,900 crore even though only 10% of our children have access to education beyond higher secondary schooling. Instead of spending money on education, that these are our priorities offends me a bit.
In my heart my city will always be Bombay because that is what I have known it as, and it does not antagonize me that a political party decided that it needs to be changed to Mumbai because according to them it was a legacy of the British rule, but a few weeks ago even the word Bombay was bleeped from poor Mihir Joshi's song and I have not been able to wrap my head around that.
In the last few months, we have been offended by Obama's chewing gum, Modi's suit, Kiran Bedi for various reasons and, of course, by the infamous roast.
If I had to be offended by a live show I would rather be offended by Arnab who invites people on his show and then doesn't let them speak. I saw an episode where he is asking the education minister a question and then screaming over her answers.
Now that's just bad manners, at least in the AIB roast they called guests over, let them say their bit, people laughed and went home. But we still have to get outraged even though they had made it clear that the show is for adults only.
We now also have an assortment of people up in arms about the gags made on a person's sexuality but shouldn't we be more offended by the fact that homosexuality is considered illegal in India and that Section 377 still exists?
The jokes about dark skin offend us because deep down, some of us idiotically think that having dark skin is a shortcoming. Would we be as offended if jokes were made about having fair skin like, 'You are so fair that you were thrown out of the Nirma washing powder commercial for being whiter than the washed shirt.'?
Yes, I wish the AIB had made astute, layered gags and jibes but to be so offended as to lynch them over a bunch of wisecracks?
Shouldn't we save our strength to protest against things that really matter — like gangs of men still killing and raping women as they did again in Rohtak; that we spend $38.35 billion on warfare but are slashing our health care budget by 20% despite being a country whose public spending on health is already among the lowest in the world; that a bunch of us have been called 'haramzade' on a political platform from a member of the party that governs us and not from a standup comedian but no FIR is filed against the politician but is filed against the AIB comedians instead.
So, should we sullenly keep staring at the cave wall or spend our time productively hunting down the big woolly mammoths because freedom of choice is also about choosing which battles are worth fighting after all."
The article originally appeared at Times Of India blogs.
----------------------------------------------------------------------------------------------------------
Deepika Padukone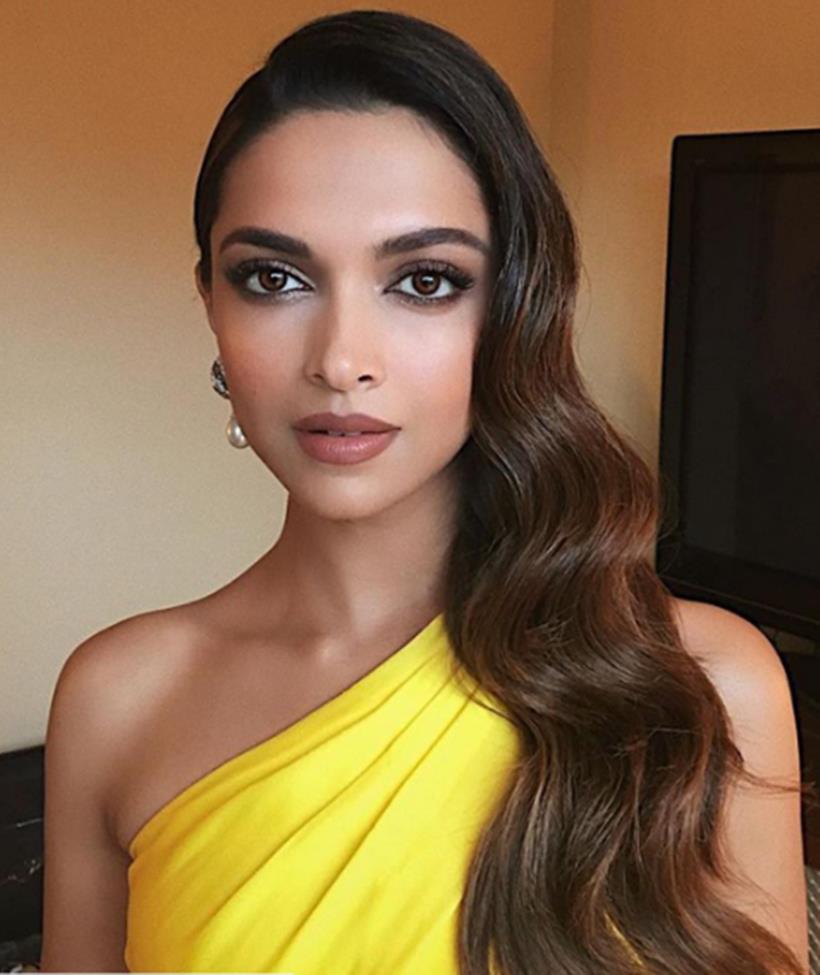 "There is only ONE sign that a woman wants to have sex and that is that she says "YES".
The reason I write the above line is because we all know that in India we are so desperately trying to make a change in the way sections of our society think in order to move towards a happier world devoid of inequality, rape, fear and pain. I am not naive about my own profession; it is one that requires lots of demanding things of me. A character may demand that I be clothed from head to toe or be completely naked, and it will be my choice as an actor whether or not I take either. Understand that this is a ROLE and not REAL, and it is my job to portray whatever character I choose to play convincingly.
What my concern is and I am stating it clearly so it is not misconstrued or confused with Shahrukh's 8-pack or any other woman's or man's anatomy. I have spoken out against an ideology that such regressive tactics are still being employed to draw a reader's attention at a time when we are striving for women's equality and empowerment. In a time where women should be applauded for making headway in a male-dominated society, we blur the lines between REEL and REAL life and dilute all our efforts by making a one-year old back sliding piece of news a headline. Digging out an old article and headlining it "OMG: Deepika's Cleavage Show!" to attract readers is using the power of influence to proliferate recessive thought.
When an actresses inner wear decides to do a "peek-a-boo, she most definitely did not step out with the intention to do so. So instead of zooming in, circling it and pointing arrows at it,why don't we give her some 'respect' and let it go instead of making it 'headlines'!? Are we not human?Yes we marvel,envy and drool over a male actors 8pack abs in a film,but do we zoom in on the mans 'crotch' when he makes a public appearance and make that 'cheap headlines'??!! I have no issue celebrating my body and I have never shied away from anything on-screen to portray a character. In fact my next character portrayed is a bar dancer (sorry Farah for the spoiler!) who titillates men as a means to support her livelihood. My issue is you propagating the objectification of a REAL person, and not a character being played. Sure, dissect my characters if you wish-if it is of so much interest then discuss the character's cup size and leg length if it is relevant to making the role convincing. All I am asking for is respect as a woman off-screen.
It is not about breasts, penises, or any other body part being reported. It is a matter of context and how out-of-context the reportage is just to sell a headline. And more so during a time in dire need of an attitude shift towards women. For me this topic ends here. Everyone is entitled to an opinion.I have little interest to take this further as it might get more attention than it deserves and might be further misconstrued and twisted to sell more undeserved headlines. Having said that,please may we show love, dignity and respect to each other. Live well, laugh often and love much."
Deepika Padukone
Woah! How's that for a midweek inspo?